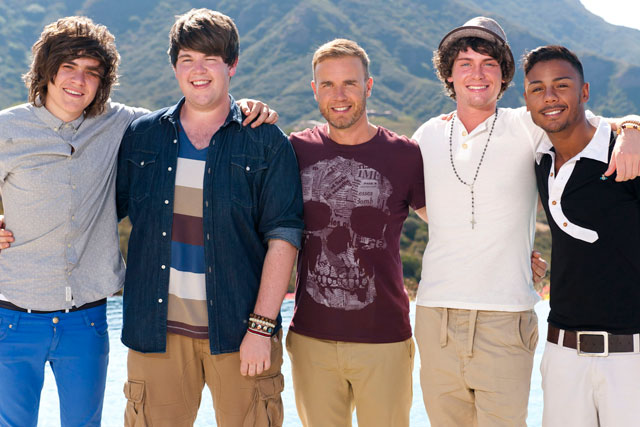 The 16 talent show contestants will record a contemporary version of 'When You Wish Upon A Star', which was originally written for the 1940 film, 'Pinocchio'.
Television ads created by RKCR/Y&R are expected to launch in the ad breaks during 'The X Factor' Saturday night live shows.
The ads mark a change in strategy from M&S, which has previously used celebrities such as Twiggy and Danni Minogue in its Christmas campaigns.
Finalists for this year's 'The X Factor' were announced last night (October 2) and include Frankie Cocozza and ex-gang member Derry Mensah.
The retailer is targeting a 16- to 34-year-old audience by partnering the show and offers 'X Factor' ticket giveaways, after replacing Very.co.uk as the programme's exclusive fashion partner in August.
Former 'X Factor' judge Dannii Minogue was dropped from the retailer's ad campaigns in July. The store has also parted ways with singer VV Brown and model Ana Beatriz Barros, who were also dropped as part of the brand's change in marketing strategy, this year.
However, the retailer has retained Twiggy and Lisa Snowdon to promote its womenswear.
Recent advertising activity for M&S has featured an autumn campaign starring Hollywood actor Ryan Reynolds and Burberry model Rosie Huntington-Whitely as the faces of its autumn clothing campaign.
The autumn campaign has been pushing the brand's premium Autograph range as the retailer increasingly focuses on giving its clothing sub-brands more distinct characters.
Last year's Christmas campaign for M&S featured comedian Peter Kay, Ana Beatriz Barros, Dannii Minogue, Twiggy, Lisa Snowdon, VV Brown and Jamie Redknapp.
A spokesman for M&S said the retailer did not comment on future advertising campaigns.
Follow Matthew Chapman on Twitter @mattchapmanuk