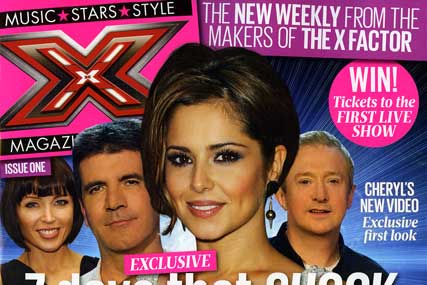 The weekly title features launch advertisers including Talk Talk, Nokia, Alberto Culver and Dell. It is published by Haymarket Network in conjunction with FremantleMedia Enterprises and Syco Entertainment.
The title, which has a cover price of £1.95, is mainly aimed at a female readership. The launch team includes the senior editor Peter Robinson, who previously edited the music news website Popjustice.com. He said: "X Magazine will speak to an entire generation of music fans who have grown up without a mainstream music magazine written in a language that they understand."
The magazine's launch coincides with series seven of the primetime ITV1 talent show. Distribution is managed by Frontline, the UK's biggest magazine distributor.