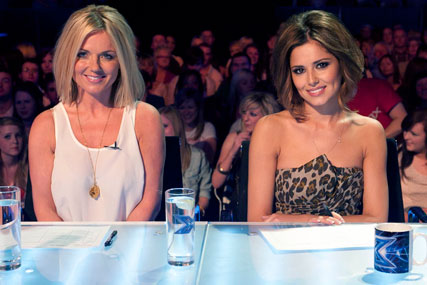 The 90-minute show, which featured auditions from wannabe singers filmed in London and Glasgow, averaged 11.1 million viewers, accounting for 48% of the total TV-viewing audience.
The show's ratings success was tempered by discussions on the official 'X Factor' website and on social-networking sites such as Facebook and Twitter about ITV's use of post-production "autotuning" for contestants the judges favour, to make them sound better than those who are dropped.
Angry internet users described the use of the technology as a "con" and a "cheat".
Last year 'The X Factor' opener drew a peak audience of 11.7 million and an average of 9.9 million.