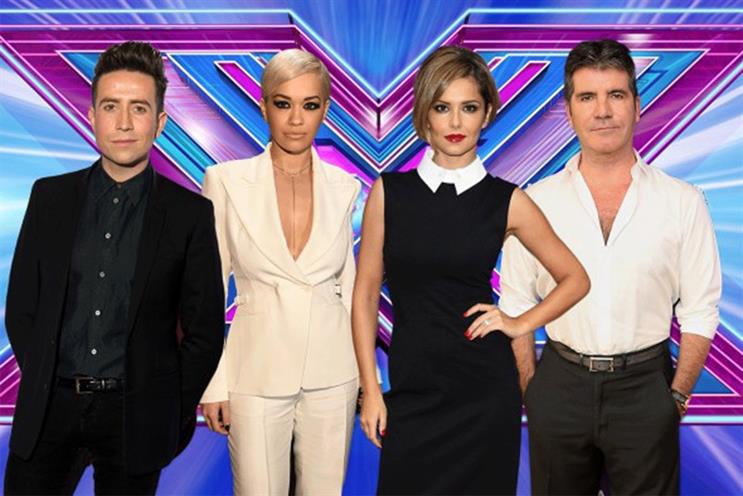 Strictly aired between 6.35pm and 8.15pm and attracted 9.4 million people on average.
The X Factor, however, took just 5.4 million average views, down by two million compared with last year when the live shows started.
The talent contest, in which contestants are eliminated each week following a public vote, was shown between 8pm and 10.25pm on ITV.
Sunday night's Strictly results show, which saw the departure of Kirsty Gallacher, the TV presenter, took a 40.5 per cent share of the audience between 7.15pm and 8pm. An average of 9.6 million people tuned into the show.
For The X Factor, which saw Bupsi Brown and Alien Uncovered being the first acts to be voted off, the average audience was 6.5 million, or a 27.3 per cent share. The one-hour show aired at 8pm.
It's not all bad news for Simon Cowell, however, as the ratings are up week on week. Last week's Sunday show pulled in an average of 6.4 million viewers.
The final Downton Abbey series on ITV pulled in an average of 7.5 million viewers, a 33.5 per cent share of the audience between 9pm and 10.05pm.
ITV said audience figures would go up when recorded viewing is factored in and The X Factor had a higher number of younger viewers than Strictly. The age demographic that contributes most to Strictly Come Dancing's lead over X Factor is the 65-year plus group.