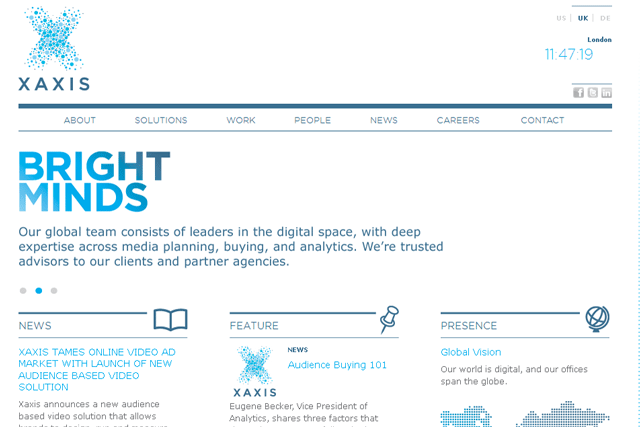 More than 20 publishers and networks including Sony Pictures Television, Auditude, WPP's own 24/7 Real Media, Digital Broadcasting Group and Tidal TV have been incorporated into the platform.

The level of UK inventory Xaxis is offering is as yet unclear.

Xaxis offers the ability for advertisers to coordinate their video buys with other audience buying activity across display, social and mobile channels.

It claims the "unique advantages" of the new platform include universal frequency capping across all channels and deep measurement tools that allow brands to track both the direct impact of the video campaign as well as its attribution halo on other channels.

"For the first time ever, we're allowing advertisers to realize the same brand value that they get from a television campaign in the online video space," said Brian Lesser, CEO of Xaxis.

"By aggregating and standardizing the broadest range of high quality online video properties within a single, comprehensive platform, we offer brands the ability to design and run online video campaigns with the same type of consistency and precision that they use for their television ads."

Xaxis offers four different creative units that can be used singly or in combination, depending upon campaign goals. These include pre-roll/mid-roll video ads, branded content that can be syndicated and promoted, a multiple choice ad format, which allows consumer to select the ad, model or product that most interests them, and a unit encouraging social sharing.