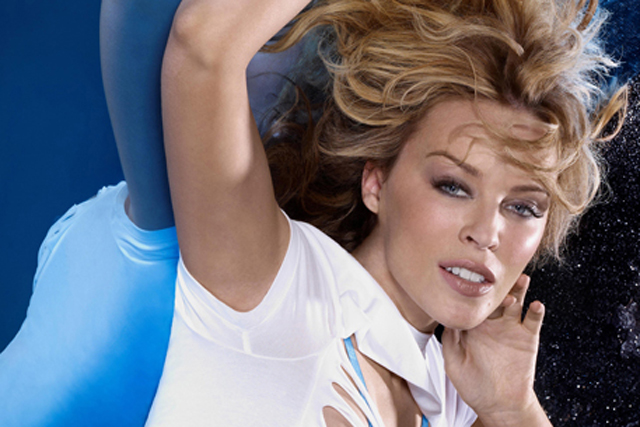 The Aphrodite: Les Folies tour starts in Denmark on Saturday (19 February) and visits 15 countries before culminating in London on 12 April.
Kylie's hit song 'Can't Get You Out of My Head' is one of the tracks on 'Dance Central', which works with the Xbox Kinect motion controller.
Marketing around the partnership will pose the question "can you out dance Kylie?".
The sponsorship was negotiated internally by Xbox EMEA and EMI Music. The value has not been disclosed.
Microsoft will install Kinect pods featuring 'Dance Central' at each venue, inviting fans to play the game, which was developed by Harmonix.
The online activity will invite fans to submit videos of themselves giving their best performance to the 'Can't Get You Out of My Head' routine and will also involve a series of web videos that include interviews with Kylie about different aspects of the show.
Chris Lewis, vice-president interactive entertainment business, Microsoft EMEA, said: "Kylie is one the most successful and much-loved artists in the world; a perfect fit for an entertainment brand like Xbox."