FMCG
Xyladecor 'figurehead' by Callegari Berville Grey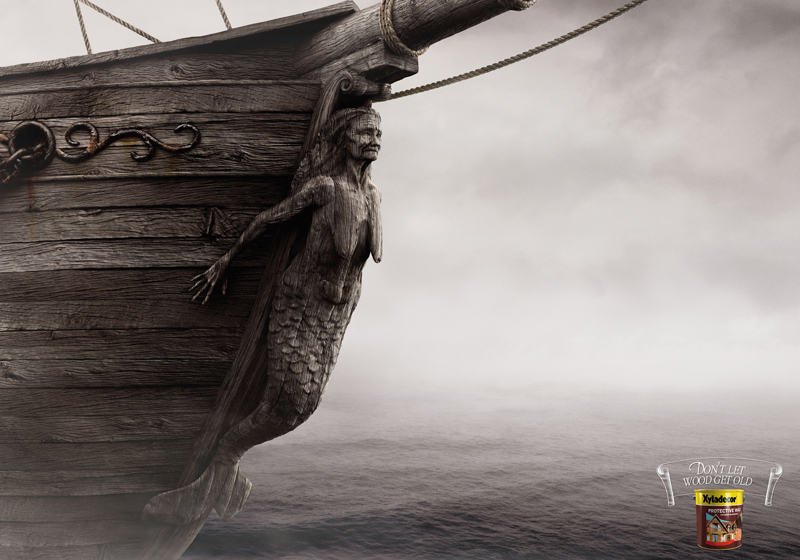 Callegari Berville Grey has created a humorous print execution for the wood protection paint Xyladecor.
The ad focuses on a mermaid figurehead at the front of an old ship. Unfortunately the mermaid's frontage has succumbed to gravity and started to face southward.
The strap line reads: "Don't let wood get old"