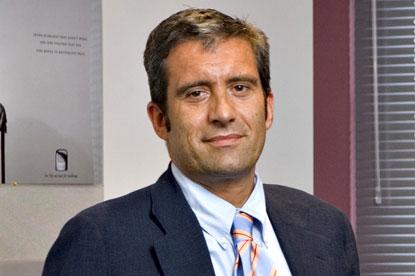 LGM, which stands for Little Green Men, is a small, bespoke network that will target challenger brands and project work for larger clients.
It will also allow Young & Rubicam Brands to handle conflicting accounts in Europe, where in some markets 60 to 70 per cent of its business comes from local advertisers.
Mark Bindloss Gibb, the vice-president of Young & Rubicam EMEA, will lead LGM as its chief executive. He will be joined by Philippe Bonnet, the former CEE managing director of Wunderman Budapest, as executive vice-president.
The network will draw on staff from companies within Young & Rubicam Brands to work on specific projects.
Swarm, the Rainey Kelly Campbell Roalfe/Y&R conflict shop that launched in March 2007, will operate as LGM's UK office but will not change its name.
Massimo Costa, the chairman and chief executive of Young & Rubicam Brands EMEA, said: "LGM is a young, fresh company that's about a different way of being smart. It will offer an extension to the marketing departments of local SME clients.
"It's a big opportunity for our young talent to prove they have entrepreneurial and management skills."
Rupert Williams, the managing partner of Swarm, added: "For us, this is a roll-out of a model that is already proving highly successful in the UK. It will give us extra leverage and allow us to extend our offering on to the international stage."