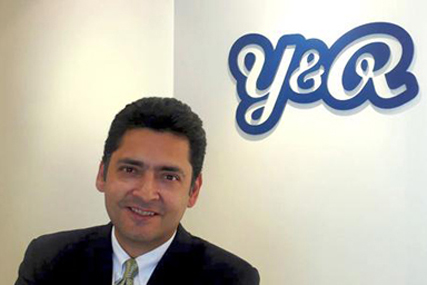 Prieto, who has been at the agency since 2008 working as international managing director on the Colgate-Palmolive account, will be based in London from January. He was previously based in Hong Kong.
Prieto has spent 20 years at WPP-owned companies including 17 years at Ogilvy where he was senior partner, worldwide executive group director. There he held senior management posts in New York, Hong Kong, Singapore, Mexico and Los Angeles.
During his tenure at Ogilvy, he was responsible for the global Motorola account, launching the Razr phone in over 70 countries. He was also responsible for launching Dove Shampoo in Asia, which was then rolled out globally, and he has worked on brands including Unilever, Coca-Cola and American Express.
Hamish McLennan, Y&R's chairman and chief executive, said: "Jaime has incredible credentials and has worked in North America, Latin America and Asia. He is a proven global marketer, with some spectacular successes.
"He also defines forward thinking, which comes out of his proven experience developing campaigns that leverage the new media environment and from masterfully integrating the range of communications elements."
Prieto replaces Costa who resigned last year after becoming disillusioned with the progress of the WPP-owned Y&R.