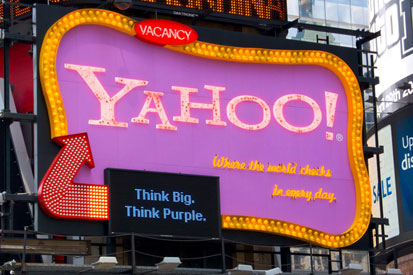 Jacobs, vice president of ad platform strategy, said that "in the very short term, we are seeing people coming back, we are seeing budgets coming back."
He was addressing a Pacific Crest Technology Leadership Forum, where he also said that 'green shoots' are emerging in ad sales, according to Paid Content.
The viewpoint offers some optimism for those at Yahoo! HQ after the company's ad revenues took a battering in Q2 2009. Search revenues were down 15 per cent while display revenues were down 14 per cent compared to the same period in 2008.
Since then Yahoo! has launched its new homepage and struck a deal with Microsoft to bring their search advertising operations together.
Despite the drop in ad revenues Yahoo!'s profit earnings were up by $141 million in Q2 2009, compared to the same period in 2008. The company will be now hoping that revenues can bounce back in line with Jacobs' assertion that the recession has prompted big advertisers to consider moving more of their budgets online.