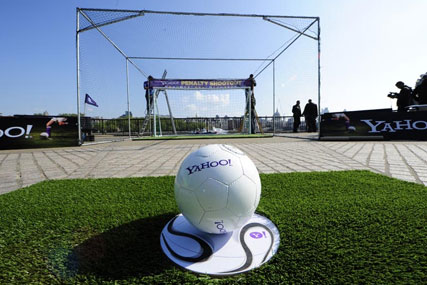 The online content company and search engine has contacted agencies directly inviting them to pitch for the business.
Yahoo!'s move follows its successful bid in April for the online rights to show five minutes of coverage from every Premier League game from seasons 2010 to 2013. It launched the highlights packaged in August.
The resulting ad campaign is expected to build on Yahoo!'s previous attempts to build an association with sport. In June, it signed David Beckham as its first global sports ambassador to front activity promoting its presence as a provider of exclusive sports content during and after the FIFA World Cup.
Beckham fronted Yahoo's "It's you" campaign, created by Goodby Silverstein & Partners that included print, outdoor and digital activity.
In May, Havas Sports & Entertainment and Euro RSCG 4D were appointed to handle a global football campaign for the search engine in the run-up to the World Cup.
The agencies created an on- and offline penalty shoot-out as part of efforts to drive more consumers to the site.