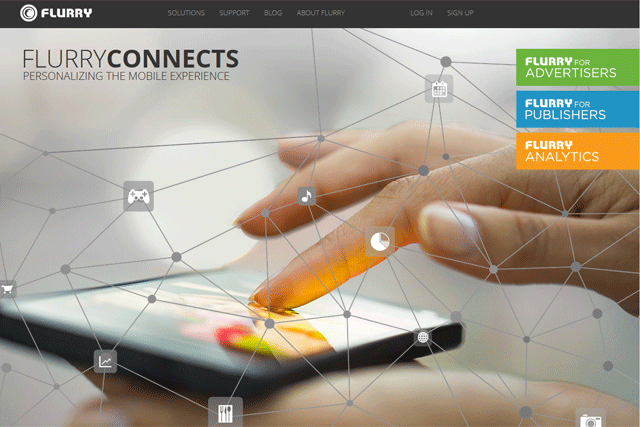 Flurry was set up in 2008. It offers app developers the data to develop a more tailored experience for users, including personalised ads.
According to Yahoo, 170,000 developers use Flurry's analytics and it views app activity from 1.4 billion devices each month.
The move is believed to represent Yahoo's biggest acquisition since it bought Tumblr in 2012. It follows last week's second quarter presentation, in which Yahoo CEO Marissa Mayer reported an 18% year-on-year decline in profits.
Scott Burke, SVP advertising technology, said: "Flurry's success is the result of years of committed investment by a passionate team to create an indispensable platform for mobile developers.
We want to harness our collective innovative spirit and bolster the mobile ecosystem by providing developers the analytics and monetisation solutions to drive their success."
Simon Khalaf, Flurry CEO and president, said: "As part of Yahoo, Flurry will continue to serve the application developer community in the way we always have, only better.
"With Yahoo, we will have access to more resources to speed up the delivery of great products that can help app developers build better apps, reach the right users, and explore new revenue opportunities."
According to eMarketer, the global mobile ad market is expected to reach $32.7bn (£19.1bn) this year, according to eMarketer, up 84.7% from $17.7bn (£10.4bn) in 2013, of which Google and Facebook accounted for more than two-thirds.