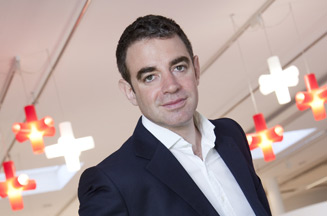 The internet company intends to launch discussions with agencies this summer. It currently works with Ogilvy and Poke in the UK. The aim is that the activity will break in September and run until the end of 2010, encompassing brand activity and product launches.

James Tipple, senior marketing director of Yahoo! Europe, said the company had been 'quiet for too long', but now intends to invest about $15m (£9m) in a brand marketing strategy.

'We want to create an explosion, followed by sustained marketing activity,' he added.

Yahoo! has been largely dormant in its advertising beyond its own network. Its most recent TV ad campaign ran in 2002 promoting Yahoo! Finance. Its return to TV could also signify the revival of the Yahoo! 'yodel', which it has trademarked. Tipple said the company was aiming to 'get back to where it should be and smack people in the face'.

'We can take more risks as a challenger brand,' he added. 'We can be more exciting with creative brand engagement.'

The fresh focus follows a restructure of the marketing team, under chief marketing officer Elisa Steele. Kristof Fahy now heads all brand and consumer marketing outside the US.

Rich Riley, senior vice-president of Yahoo! Europe also said he wanted to market product launches more aggressively.

The online company signed up Fiat and Play.com as the first brands to advertise on its new homepage. Yahoo! is also considering launching sponsored videos, but has dismissed pre-roll ads as 'too disruptive'.

Yahoo!'s revenues in the second quarter have been hit by a slump in advertising, with declines of 15% in search and 14% in display. It reported a revenue drop of $1.6bn (£972m) for the quarter to 30 June.