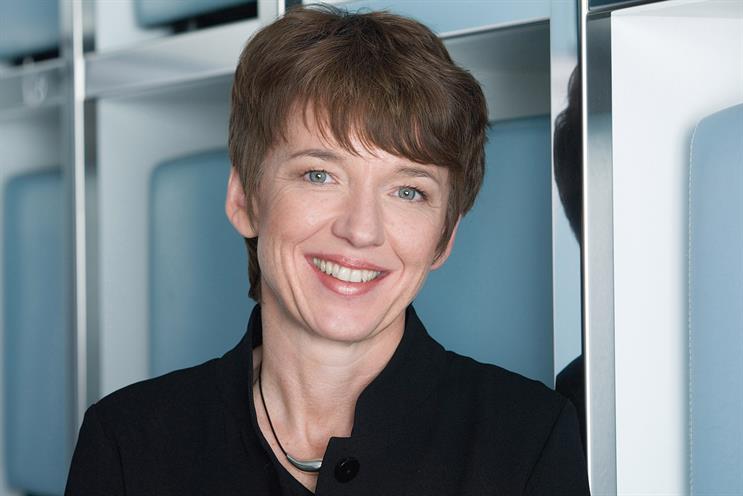 Yahoo's strategy in Europe remains unclear and agencies have started to ask why they haven't heard more from Dawn Airey, its senior vice-president, EMEA.
The company's acquisition of the mobile analytics company Flurry is the latest big play by the internet giant as it prepares to sell off part of its stake in the Chinese e-commerce site Alibaba and struggles to compete with Google and Facebook.
Flurry boosts Yahoo's position as a "mobile-first company", giving it greater opportunities to help app developers deliver personalised ads to users. The acquisition last week – thought to be worth between $200 million and $300 million – came days after the Yahoo chief executive, Marissa Mayer, admitted that she was disappointed with the company's second-quarter performance.
Profits tumbled 18 per cent to $270 million and revenues dipped 3 per cent to $1.08 billion. Display advertising, the focus of Mayer's turnaround strategy, was down nearly 10 per cent.
"Our top priority is revenue growth and, by that measure, we are not satisfied with our Q2 results," Mayer said.
Questions remain about Yahoo's broader strategy despite 40 acquisitions in two years. Stefan Bardega, the digital director at ZenithOptimedia, says: "Yahoo seems to have many tactics but lacks a clear strategy. It needs a clear vision that can be communicated to consumers, agencies and advertisers alike.
"There is no doubt the acquisition spree of the past year or two has given it the mobile capability, but the push into content will require a big acquisition rather than many small ones."
The company says its overall consumer strategy is in "making daily habits inspiring". Meanwhile, a spokeswoman says Airey has successfully spearheaded a faster roll-out of new products in Europe during her first year as the EMEA boss.
These include the Yahoo Weather app, which shows pictures from Flickr of the weather around the world. This year has also brought the launch of Yahoo News Digests, the outcome of its acquisition of the news aggregator app Summly.
However, one agency boss says the company needs to find its voice following the exit of the UK leaders James Wildman and Stuart Flint earlier this year. While appreciating the transition taking place, several agencies express disappointment that Airey has not been more communicative with them.
The chief executive says: "If Yahoo is aggressively chasing ad revenue in the UK and beyond, why is Dawn so below the radar?"
Yahoo's strategy for monetising mobile is through native "Stream Ads", which it launched last year.
However, some believe that while Yahoo has built up a strong portfolio of acquisitions, such as Flickr and Tumblr, the brand itself has lagged behind the likes of Facebook and Google in transitioning to mobile and away from desktop.
Greg Grimmer, the chief operating officer at Fetch, says: "Yahoo has got some brands that work well on mobile, but the main Yahoo platform hasn't done that, which is a similar story for AOL."
He thinks the Flurry acquisition is an "obvious" move for Yahoo, enabling it to deal with big global advertisers and holding companies.
Yahoo's European operation got a boost last week, announcing that it had hired Mark Bignell from Omnicom Media Group as its head of trading for EMEA. He brings with him strong agency experience and will be vital in boosting display revenues for the company and consolidating the position of the main Yahoo brand. The hope too is that he will become a more communicative bridge with agencies than Airey is.