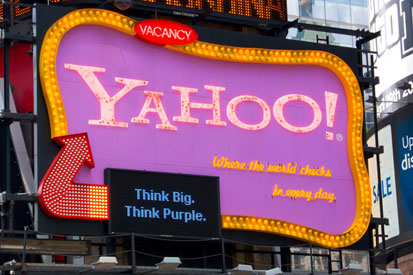 Meme allows users to post content including text, photos, videos and links, re-post other users' content, follow users and comment on their posts. Unlike Twitter, Meme posts are capped at 2000 characters, not 140.
Yahoo! is hoping to match the success of rival Twitter and Tumblr services by releasing an API to encourage the development of apps, with the ultimate goal of getting Meme onto smartphones.
Meme was launched last May in Portuguese, followed by Spanish and English. According to Yahoo! it has a strong following in Brazil, China, India, Turkey and the Philippines.
Late last month Yahoo! embarked on its biggest global ad campaign in years in a bid to lift the internet giant out of one of the most difficult periods in its 15-year history.

With the tagline 'It's you!', the campaign focuses on personalised features, something that Yahoo! has been developing and is evident in the redesigned homepage, unveiled this summer.