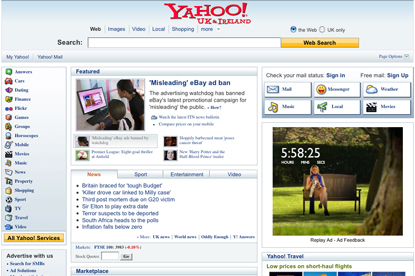 The move follows a 10 per cent reduction made by the internet company at the end of 2008.
Carol Bartz, who was made the chief executive in January, said that despite declining advertising spend leading to poor results in the first quarter, the 600 job reductions were not in response to the results but came after an investigation into what properties the search engine could live without. Many of the cuts will come from its global engineering and product teams.
She said that her top priority was to unify the platform around the world so that changes could be made more quickly, making the advertising system more effective and improving the quality of its news, mail, sport and entertainment pages.
In the first three months of the year, the company's revenue fell by 13 per cent to £1.83 billion and post-tax profits fell by 78 per cent to £81 million.