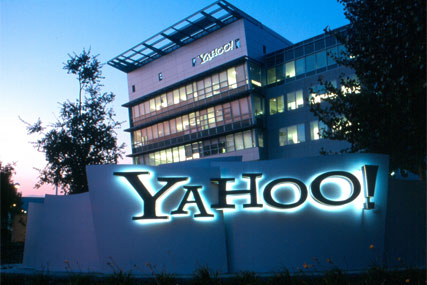 The group has been particularly hard-hit by contracting advertising revenue from both search and display.
Marketing services revenue from Yahoo-owned and operated sites were down 16% compared to the same period in 2008, to $858m.
The shortfall was fuelled by a 15% drop in search ad revenue and a 14% decline in display.
In addition, the company's total revenue was reduced a further 5% by the effects of currency rate fluctuations.
The sale of the Paris-based online shopping and price comparison website Kelkoo at the end of last year was also said to have contributed to reduced revenues.
However, Carol Bartz, chief executive of Yahoo, said she was "pleased" with the results and cited the company's new homepage as an example of "efforts to create innovative products aimed at increasing user engagement, while offering the most compelling advertising proposition in the industry".

In addition, Tim Morse, chief financial officer of Yahoo, referred to "a solid quarter" despite "this challenging economic environment".

He added: "Moving forward, our goal is to invest in the long-term health of the business so that we are positioned to capture the growth opportunities created by the economic recovery and the ongoing shift to online advertising."
In contrast, last week, Google, the world's leading search specialist, reported an 18% lift in profit during the same quarter, despite group revenue remaining largely flat.
Yahoo's inability to generate better efficiencies in the tough climate comes despite co-founder Jerry Yang stepping down as chief executive at the start of the year to be replaced by Bartz, who has followed a strategy of streamlining the business.
Earlier this week, Yahoo was reported to be looking to sell HotJobs and Yahoo Small Business as part of its drive to shed non-core assets.