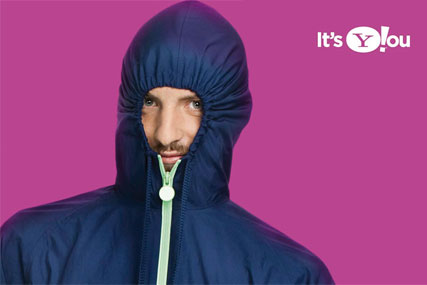 Yahoo's EMEA operations grew revenues excluding traffic acquisition costs by 14% to $96m, making a contribution of $61m after direct costs.
The US operations went the opposite way, however, and the overall picture shows revenues excluding traffic acquisition costs were down 5% to $1.07bn.
It was the first update from the digital media company since the board sacked its chief executive Carol Bartz at the beginning of September, claiming it wanted to return the company to growth and innovation.
The results show that display revenue growth has levelled off to just 0.3% year on year, coming in at $449.4m excluding traffic acquisition costs.
Search revenues excluding traffic acquisition costs dropped 12.6% to $374.5m.
Microsoft is covering a number of search costs for Yahoo. This quarter it reimbursed $53m in search operating costs for the countries not yet fully transitioned to Bing.

It also reimbursed $4m in transition costs, meaning it will not have to pay any more transition costs because the $150m cumulative cost cap has been reached.

However, it recently agreed to extend the guarantee of Yahoo's revenue per search in the US and Canada on Yahoo properties to March 2013, which Yahoo said was done "in order to create more financial certainty".
Follow Daniel Farey-Jones on Twitter @danfareyjones