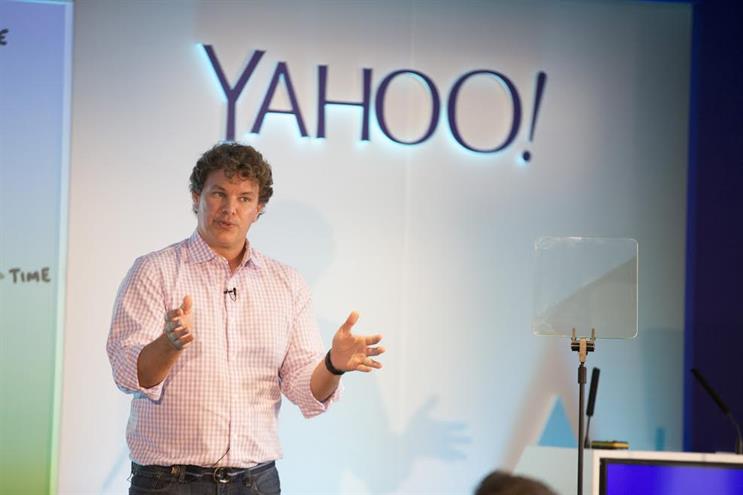 Speaking to Campaign at today's IAB Digital Upfronts, Bonforte said while he was positive about native advertising in the long-term in the short-term there's still a long way to go.
He said: "Some of the quality is low, it has a good future but brands to have to get it right to improve consumers' perspective of the brand. Authenticity is key."
Bonforte is currently working to use big data to connect to consumers in a hyper-personalised way and turn contextual advertising on its head by finding out more about consumers' behavioural habits without knowing who they actually are.
He added: "Consumers would be willing to share more data on the condition that a brand remembered less. We don't want every brand in the world collecting data on us, it's not right.
Brands shouldn't need to know 'the who'. We could then create products and advertising based on individuals and not groups. The digital world doesn't need to stereotype."
While such an instant real-time process would require a seismic shift in the way brands and agencies currently work, Bonforte says it is the future of getting a truly sophisticated personalised online experience, which he believes is currently disappointing.
He said: "Tech hasn't really made things more personal; things at the most aren't as customised as they could be. We need to use big data to build products that are indirectly smart."
Also at the event was ex-England Rugby captain and co-founder of BBH Sport, Lawrence Dallaglio who said real-time interactive ads and screens will be the future of content sports advertising.
Speaking on the Yahoo panel, Dallaglio said the future of content in something like sport is the use of interactive screens and real-time ads. He said: "Real-time ads are very interesting, especially when it comes to sport which is inherently social. With sport people want the whole live experience they want to be able to interact with their screens. Imagine a creative campaign to drive real interaction. The possibilities are endless."
Also speaking on the panel was Yahoo UK's editor-in-chief, Nick Petche and YouTube influencer, Alfie Deyes. While Deyes said the future lay in the hands of consumer giving themselves to explore endless options online, Petche warned such behaviour could let to consumers narrowing their perspective by only looking at content they're interested in.
However, Yahoo is ramping up its contextual advertising on its homepage, which has relaunched today and will only serve data driven content based on the readers journey across its platforms, aiming to give users a better experience.