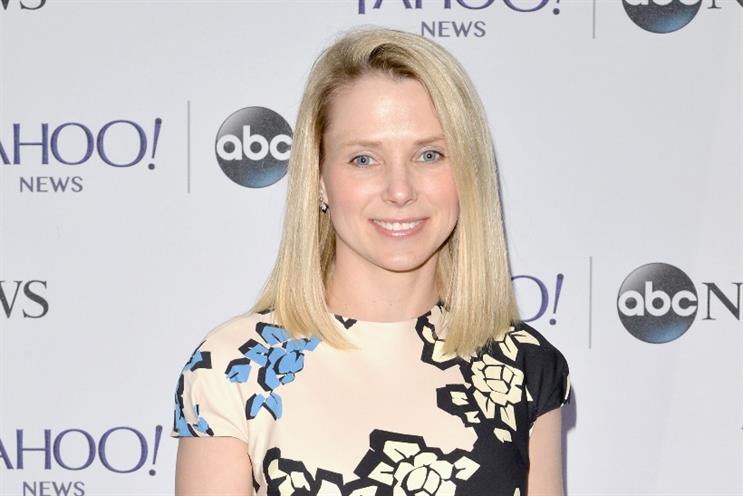 Yahoo reports $99m loss as suitors queue
Yahoo has reported a $99m loss for its Q1 2016, down from profits of $21m the prior year. Revenue fell slightly from $1.2bn to $1.09bn year on year.
Mobile revenue, a particular focus for CEO Marissa Mayer, was up slightly from $234m to $260m. But the firm's core business in desktop was down to $774m from $873m.
Mayer gave away little on the firm's sale plans, despite a reported queue of potential buyers at one stage.
"The reverse-spin remains an alternative," she said. "We are doing some work there, but the larger work is being done around the process of the possible sale."
Verizon is reportedly in pole position to acquire Yahoo.
Source: Yahoo/the Guardian
Mysterious Google-backed AR startup Magic Leap shows off demo
Magic Leap came to prominence in 2014 after raising more than $500m from Google to develop its augmented reality tech.
Two years on, it's still not entirely clear what this entails, though the company has managed to raise more than $1bn in funding.
The startup has now released a video on YouTube, 'A New Morning', which shows off the tech's capabilities. Like Microsoft's HoloLens, the device shows a layer of augmented reality over the real environment. The wearer apparently has the ability to learn about climbing Mount Everest, go shoe shopping or check notifications, in a low-fi demo that The Verge likened to an 'edutainment CD ROM'.
Still, it isn't clear what the technology actually is. Does it need a PC to run, like the Oculus Rift, or is it self-contained hardware? How important are the lenses? And when is it coming out? Alas, no answers have been forthcoming.
Source: Magic Leap/The Verge
Catch up with some of our longer reads...
As Marketing explores creativity and design in its April issue, editor Rachel Barnes discusses what creativity means in the digital age and why we should all embrace these "disruptive, messy, exciting and sometimes uncomfortable and challenging" times.
The queen of the high street discusses how advertising was the last thing on her mind when designing the retail experience.
Have a listen to the Marketing Mind podcast...
Domino's head of digital Nick Dutch, and Iris' head of planning Ben Essen join the podcast to talk about their experiences at SXSW, discussing everything from capitalism as a valid economic model to whether marketers can ever ethically use brainwave-reading headsets.