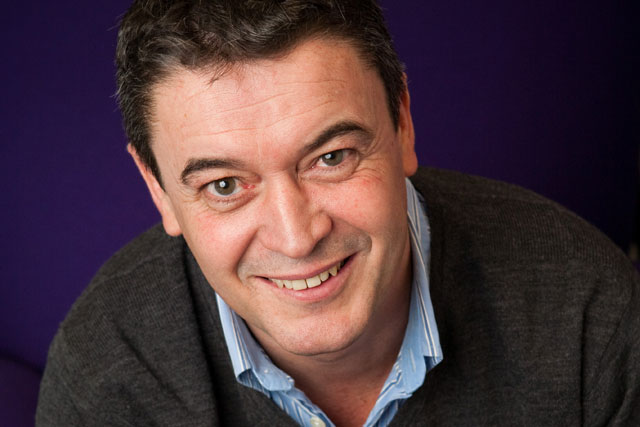 Brown joined Yahoo in 2008 as group business manager, and was promoted to sales director two years later.
Prior to Yahoo he held senior sales positions at News International and BSkyB. He does not have a job to go to as yet but will remain at the business for the next six months.
Speaking to Media Week, James Wildman, managing director and vice president of sales for Yahoo UK and Ireland, said he is looking for a replacement for Brown.
He said there has been "a lot of interest" in Yahoo in the UK. "I think we will have pick of the crop" for the role.
Among the changes, Piers North has been promoted to from head of strategy to director of strategy and all the business to business marketing team, which handles corporate engagement and brand position for commercial customers, will be reporting into him, having previously reported into Robert Bridge, senior director and head of marketing for EMEA.
Wildman said this shift from B2B marketing to commercial is to create "optimal alignment between marketing and commercial imperative" with North "ideally placed to lead in that area".
Yahoo is also closing its telesales business in Barcelona, which services smaller advertisers and agency sales, and is transferring the operation to London.
One of the 12-strong team is moving to the UK, where a new team of eight is to be hired. The "new business team" as it will be called, will be managed by Marco Johns, who has been promoted to the role of group account leader.
It will sit along its three other sales teams which service the network groups.
Krane Jeffery, who joined the business two years ago to set up Yahoo Studio, which is designed to align editorial with advertising technology, has been promoted to the role of the department's director.
Yahoo plans to invest further in the Studio and is currently looking to recruit a commercial editor with the aim of improving its ties between editorial and ad sales department.
Wildman describes the Studio as a "beacon for us", allowing Yahoo to create "positive differentiation from the likes of Google and Facebook, with its deep and broad editorial context".
He added that it is creating a "halo effect for us, particularly with traditional FMCG advertisers, looking to move money out of press and TV and into online".
Yahoo is building out its direct response specialism, to move with agencies' movement towards trading desks, led by Caroline Campbell, who joined the business from Microsoft four months ago. The direct response account team will be moved to Campbell's team and expanded.
According to Wildman the team runs between 120 to 130 direct response campaigns a month, across its advertisers and agencies and the account management team optimises those schedules to generate more revenue. He said: "We have a strong team there we are supplementing."
The UK restructure comes in the same week that Yahoo named Google veteran Marissa Mayer as its new chief executive, and is the result of a wave of global job cuts, announced by former chief executive Scott Thompson.
According to Wildman, the 2,000 job cuts announced "almost entirely" impacted the US. He would not confirm how many jobs were being lost in the UK office, which employs about 400 people, and said the number of people leaving the UK business was "very few".
He said the company has had a "more than tumultuous" period and given the fact it has had "a revolving door" at chief executive level.
Wildman said: "But beneath all that, the product is going from strength to strength, growing our reach even in mature markets like the UK.
"Perception of what we are about has changed. We have such a strong position, with data, science and targeting with colossal reach and we have done a pretty good job over the last year or so of getting on the front foot and extolling the virtues of Yahoo.
"Our vision is to built out on our differentiator, which channels business and the fact we are the biggest online media publisher in the UK."
Commenting on Mayer's appointment Wildman said there is "high excitement" within the business.
He said: "It is fantastic we have enticed someone of the stature and calibre of Marissa out of Google. It's a coup and a half and we are excited to have some permanence.
"There is constant change, but 17 years on, as granddaddy of the web, we are incredibly resilient and adaptable as a business. Lots of companies have been and gone in that time. Yahoo is phenomenally well placed because of our resilience."
The restructure comes just under one year after Wildman restructured the sales team, which saw the launch of Studio and its closure of its Manchester outpost.

In January this year, Yahoo also carried out a major restructure of its European marketing department.
Two of its most senior marketers in the region left and Robert Bridge was promoted to the role of b role of senior director and head of marketing for EMEA, as revealed in Marketing.
Follow @shearmans