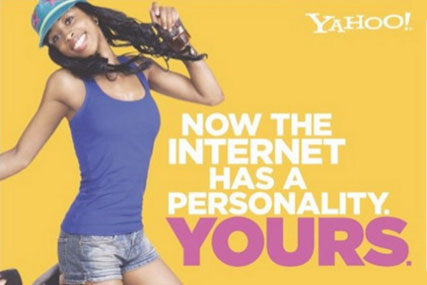 The review will include the incumbents, but will also be opened up to competitor agencies, with a shortlist understood to be in the offing.
Carat handles the account in the UK, where Yahoo!'s media spend is estimated to be £4m.
An intermediary has not been instructed to handle the review, which will be controlled by the global Yahoo! marketing and procurement department.
Yahoo! has recently been struggling in the face of competition in the digital and search arena, from competitors including Google, and, in the social media space, from competitors such as Facebook.
At the end of last month, Yahoo!'s second-quarter results showed a 51% increase in net income, but ony a 2% rise in revenues from the same quarter the previous year, disappointing analysts.
The US company's worldwide revenue reached $1.6bn (£1bn), while net income came in at $213.3m.
Marketing service revenue from owned and operated sites grew a relatively low 3% to $881m.
Yahoo! said its growth was primarily driven by a 19% increase in display advertising revenue, although this was offset by an 8% drop in search revenue.
In July 2009, Yahoo! and Microsoft officially announced a long-rumoured search alliance called Bing, in an effort to take on Google in its home territory of search.
The review does not include the creative duties, the majority of which are currently held by WPP Group agency Ogilvy & Mather.
Mindshare and Neo@Ogilvy referred calls to the client. Yahoo! was not available for comment.