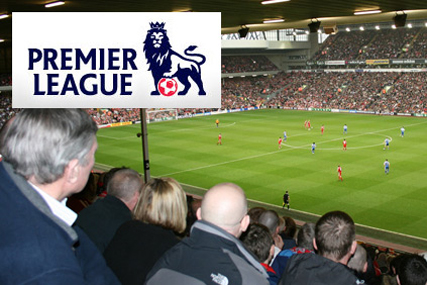 The deal will put five-minute highlight packages of every match on Yahoo.co.uk.

Highlights will be available from midnight on Sunday after weekend matches and at midnight the same day for midweek fixtures.

Yahoo! will also own the rights in the UK to syndicate all or part of the Premier League highlights content to third parties, allowing Yahoo! to put together advertising packages for major brands.
There have been two previous three-year deals agreed for online rights. BSkyB secured the first, running from the 2004/5 season, and Virgin Media has the current deal.

Richard Scudamore, chief executive of the Premier League, said: "The way fans access Barclays Premier League action is growing ever more diverse and sophisticated. The online highlights package is an important medium for supporters of all our clubs to be able to follow match action."

Yahoo! has a great reputation and presence in new media and we are pleased to welcome them as a Premier League rights holder. I am sure they will do a fantastic job in reaching the widest possible online audience over the next three seasons.
The Premier League recently awarded ESPN exclusive mobile rights for the next three seasons.