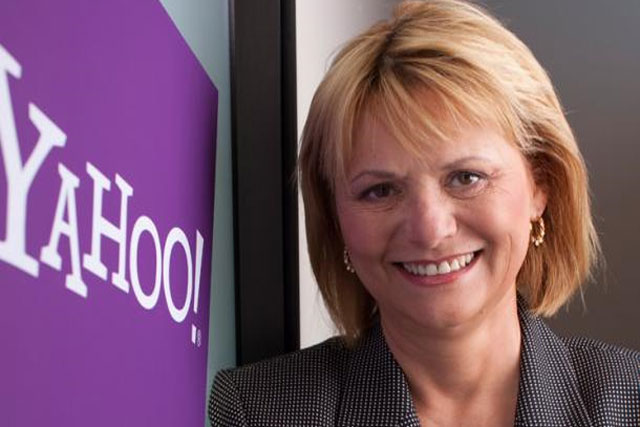 Bartz, who claims she was dismissed over the phone yesterday by chairman Ray Bostock, has left the company with immediate effect. The board has appointed chief financial officer Timothy Morse as interim chief executive.
The board is seeking a permanent replacement for Bartz, but has also appointed an executive leadership council and initiated a "comprehensive strategic review to position the company for growth".
Bartz was hired in January 2009 to replace Jerry Yang, who resigned in November 2008. Yahoo's annual revenues have fallen each year since hitting their 2008 high of $7.2bn.
Last year's revenues were $6.3bn. Since then growth has come in display advertising but search, where the company struck a landmark 10-year revenue share deal with Microsoft 11 months after Bartz's hiring, has declined.
Bartz's background was in technology rather than advertising, having worked at computer-aided design company Autodesk for 14 years.
At the time of her appointment Roy Bostock, chairman of the Yahoo board and the man who dismissed her, said: "We are very excited to have Carol Bartz leading Yahoo into its next era of growth.
"She is the exact combination of seasoned technology executive and savvy leader that the board was looking for, and we are thrilled to have attracted such a world-class talent to Yahoo.
"She is admired in the Valley as well as on Wall Street for her deep management expertise, strong customer orientation, excellent people skills, and firm understanding of the challenges facing our industry."
Yesterday Bostock said: "On behalf of the entire Board, I want to thank Carol for her service to Yahoo during a critical time of transition in the Company's history, and against a very challenging macro-economic backdrop."
The new executive leadership council consists of: Morse; Michael Callahan, executive vice president, general counsel and secretary; Blake Irving, executive vice president and chief product officer; Ross Levinsohn, executive vice president, Americas; Rich Riley, senior vice president & MD, EMEA region; and Rose Tsou, senior vice president, APAC Region.
The co-founders of Yahoo, David Filo and Jerry Yang, will each continue as chief Yahoo, providing advice to Morse and the council.