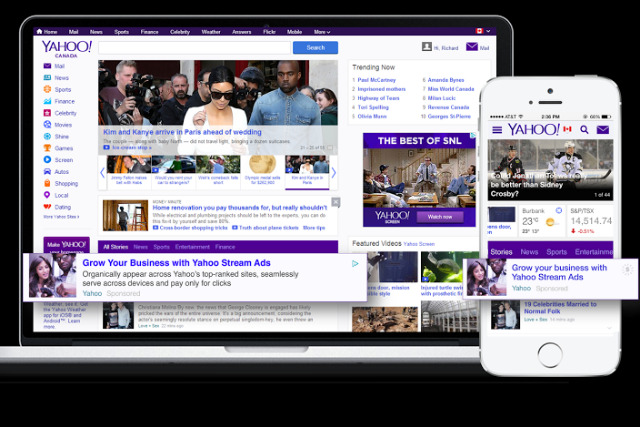 Yahoo Stream Ads are integrated with the content of a page and whilst clearly marked, are designed to look and act just like the stories and format around them.
At launch, Yahoo Stream Ads has appeared across several properties including the Yahoo homepage and Yahoo Mail.
A spokesperson called the move "an exciting step forward" and a response to demand for new ad formats which offer far more immersive and contextual experiences.
Yahoo Stream ads comes as several industry sources estimate the number of global smartphone users is up 27% year over year, while tablet users are up 78%. By 2017, the number of mobile devices connected to the internet is expected to more than double to 3.8 billion.
A Yahoo spokesperson said: "It's not about simply trying to serve ad formats designed solely for the desktop on the mobile small screen - the native advertising format needs to work effectively across all screens: desktop, mobile and tablet.
"With Yahoo Stream Ads we can connect advertisers to millions of people directly on their mobile devices through smart, integrated, multi-channel campaigns."