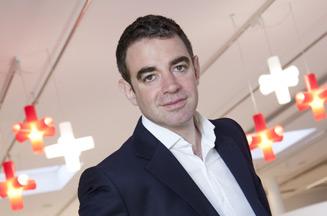 As revealed by Marketing in July, Yahoo! has pledged to end its hiatus from TV advertising as part of a multimillion-pound marketing strategy over the next year.
The company's new tagline is understood to be 'It's You!' and will encompass the 'Y' from Yahoo!
The global campaign is focused on personalisation and how consumers can access multiple services and information online.
In New York, a Yahoo! sign has been hoisted in Times Square.
Activity is expected to break in the coming weeks and run until the end of 2010, encompassing brand activity and product launches.

James Tipple, senior marketing director of Yahoo! Europe, said the company had been 'quiet for too long', but now intends to invest about $15m (£9m) in a brand marketing strategy.

Yahoo! has been largely dormant in its advertising beyond its own network. Its most recent TV ad campaign ran in 2002 promoting Yahoo! Finance. Its return to TV could also signify the revival of the Yahoo! 'yodel', which it has trademarked.

The fresh focus follows a restructure of the marketing team, under chief marketing officer Elisa Steele. Kristof Fahy now heads all brand and consumer marketing outside the US.

Rich Riley, senior vice-president of Yahoo! Europe also said he wanted to market product launches such as the new homepage more aggressively.
Yahoo! would not reveal details in advance of press conferences tomorrow.