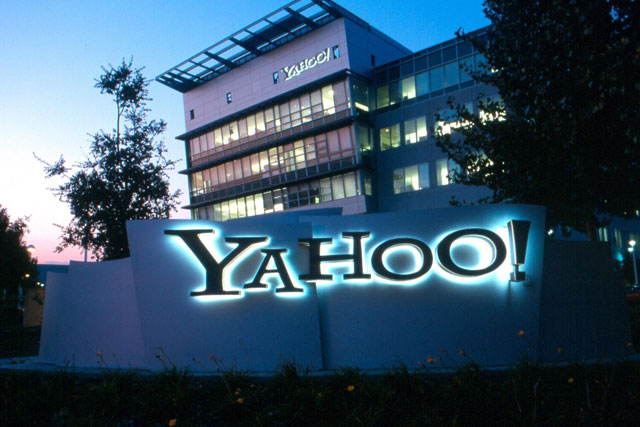 It is sometimes said, often with more than a little justification, that the online media sector likes (very much to its disadvantage) to live in an "eternal present" - and has little sense of any form of history.
If there's a major exception to this, however, it has to be Yahoo!, which in recent times has always been judged against what it once was, what it could and should have become - and the mistakes it has deemed to have made or is continuing to make or is likely to make in the future.
In such a context, its most recent calamity could be regarded as unexceptional. Carol Bartz was brought in as its chief executive to transform the company; she failed (in raw financial terms, at least); and, therefore, she was invited to pursue alternative career options. So it goes, in that eternal departure lounge known as the C-suite.
In some respects, though, this represents a new nadir. According to widespread reports, on 6 September, during a routine telephone conversation with her chairman, Roy Bostock, he began woodenly reading a prepared statement to the effect that he was firing her.
Bostock appeared not to have the courage or the decency to face her - and the farce deepened and darkened when he revealed that lawyers were on their way to make her sign resignation documents on his terms. Her response was to go into temporary hiding. The next day, Bartz emerged to tell the world that she had been royally fucked over. And the thing is, she is royally right.
Thus, it is almost impossible to envisage the next chapter for Yahoo! starting well. Once a corporate culture reveals itself as dysfunctional or, indeed, rather weaselly, it cuts itself off somewhat from the better end of the management talent pool. Almost by definition, it is highly unlikely that Bartz's successor will be dynamic, charismatic or visionary.
And that, quite naturally, has led many to suspect that Yahoo!'s current board has effectively thrown in the towel - and is now open to offers. Microsoft was a suitor back in 2008; but the most intense speculation over the past week or so has centred on the possible intentions of AOL and News Corporation.
And, indeed (rather ironically, especially for Bartz), there are those who argue that, although the company has stubbornly failed to dazzle in terms of profitability or share price performance, Yahoo! is better placed now than it has been for many years.
1The Yahoo! share price leapt at the news of Bartz's departure, adding $1 billion to its value - and though it subsequently lost some of those gains, its market capitalisation last week was still above $17 billion.
2But that's just over a third of its nominal worth in February 2008, when Microsoft launched an unsolicited takeover bid valuing Yahoo! at $44.6 billion. Its then chief executive and co-founder, Jerry Yang, rejected this offer claiming that it substantially undervalued the company.
3Yang walked in January 2008 in response to criticism that the company's stock price was underperforming. He was succeeded by Bartz, who promised, in her own inimitable way, to kick ass and get Yahoo! moving once more.
4Her vision was to accelerate Yahoo!'s evolution away from its historical reliance on search. Although search revenue still dominates the bottom line, the company has increasingly focused on attracting display ad revenues on the basis of its evolving role as a purveyor of premium quality entertainment and news content.
5In the UK, this has manifested itself in the acquisition of rights to run internet video highlights of Premier League games - and, in August, Regaine became a sponsor of this programming strand. Also in August, Yahoo! launched a 48-part video magazine on parenting themes hosted by Myleene Klass. In July, the company signed an agreement with Coca-Cola to create a digital fashion channel called Style It Light. Also in July, it launched a version of its US celebrity site, OMG.
6In a sluggish market, however, the company's financial performance, both globally and in Europe, has remained unimpressive, though the good news is that revenues have been increasing. In the year to 30 June 2011, search and display grew by 15 per cent to $2.53 billion - and display made an encouraging contribution to that growth. Unfortunately, the cost of sales grew too and Yahoo! still contrived to make an annual operating loss of $2.58 billion.
WHAT IT MEANS FOR ...
Yahoo!
- Whither Yahoo!? Answers on a postcard, please. Bartz had many manifest faults. Her folksy presentational style was not to everyone's taste: she argued that her brutal candour was born of an honest transparency; but many observers merely found her crude and unsophisticated.
- Yet, with some justification, she claims that her transformation plan was on the verge of bearing fruit. Costs have been cut and the company has been restructured to reflect its new areas of strategic focus.
- And, after all, it remains one of the world's most potent internet brands - the Yahoo! family of sites and services commands the second-biggest online audience in the US and the fourth-largest in the UK.
Advertisers
- UK advertisers have generally been supportive of Yahoo!'s efforts to reinvent itself as the home of premium online content - and, in particular, they praise the way that its UK managing director, James Wildman, has restructured the UK commercial operation to reflect this.
- In August, for instance, he launched Yahoo! Studio - a central sales hub that is geared up to help develop more creative display advertising initiatives in partnership with advertisers and their agencies.
- Advertisers only hope the good work can continue. As John Davidson, the head of trading at Starcom MediaVest Group, puts it: "Premium content will always win in the long run - if Yahoo! can build on its current pedigree and scale in this area as well as offering clients an obvious wider multimedia offering, fused with a more substantial acquired video offering, then prospects and performance will improve further."