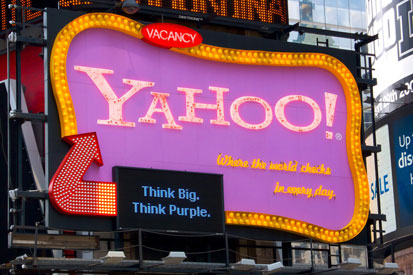 Icahn has sold 13 million shares in the last few days and now holds 4.48 per cent of the company, compared to 5.38 per cent in July. The reduction in Icahn's stake could represent the end of a turbulent period for Yahoo! during which he launched an attempt to usurp the board.
When Yahoo!, under Jerry Yang, rejected a takeover bid from Microsoft, Icahn nominated nine directors to replace the board. The move was in response to Microsoft chief executive Steve Ballmer claiming that he couldn't do a deal with the Yahoo! board of the time.
The challenge failed to materialise but with Yang departing as chief executive and Yahoo! and Microsoft partnering on search, Icahn has, eventually, achieved some of his original aims and is now selling some equity to 'balance' his portfolio.
"The reporting persons continue to believe in the wisdom of the Microsoft-Yahoo search transaction and fully support the performance of the Issuer's CEO Carol Batz," read a statement by Icahn Capital.
With a deal done and Icahn scaling back, stability has returned to Yahoo! and talk of takeovers has largely dissipated.