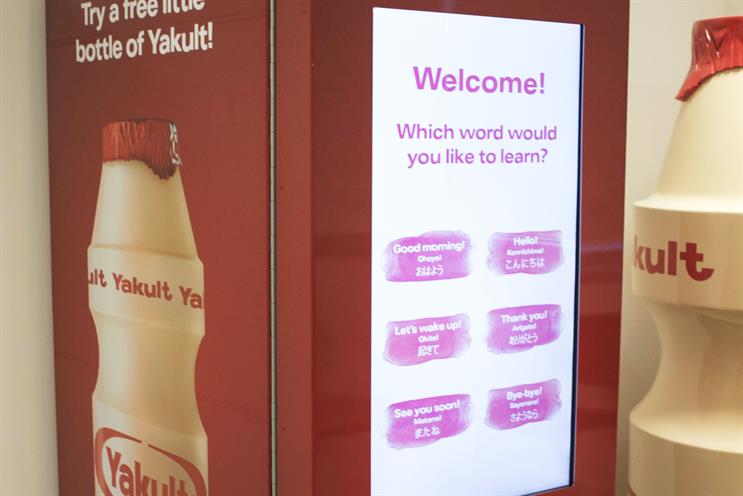 The activation will feature at science festivals around the UK and Ireland and is part of the brand's aim to include Japanese heritage in its marketing.
Festivalgoers will need to touch a screen on the machine and choose a word they would like to learn. They will be asked to repeat it until they get it right.
The vending machine will visit the Festival of Curiosity in Dublin this weekend, and the British Science Festival in Hull in September.
The experience has been created in-house by the Yakult PR team, and Aeguana helped with the tech side of the project.
In September 2016, Yakult created a £4m TV campaign that also highlighted its Japanese heritage.