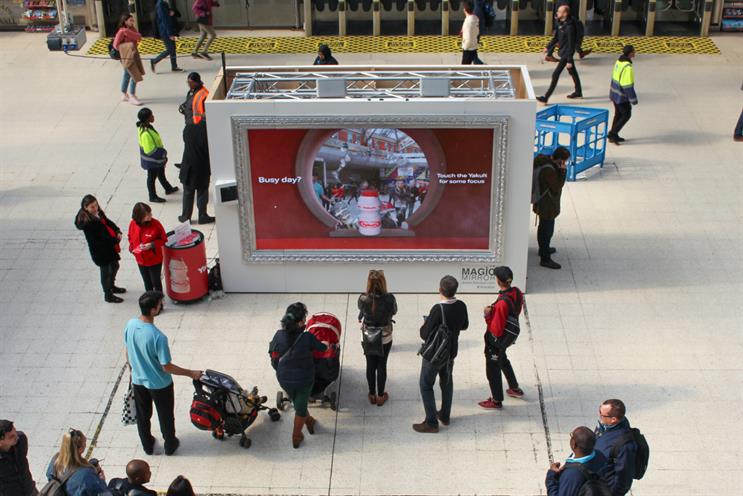 Fermented milk-drink brand Yakult staged an augmented-reality "magic mirror" experience to raise awareness of its science-based product and promote the "science of well-being".
Passers-by at London Waterloo station were invited to touch a Yakult bottle seen on screen to trigger a 30-second breathing exercise. The experience, Yakult's first foray into AR, aimed to help people clear their minds and reinforce how the brand is made by scientists.
Reshma Patel, marketing manager at Yakult, said: "We want everyone to understand that Yakult is about science and when we talk about well-being and offer tips, we make sure it is all backed by science and it can be trusted."
Yakult is also supporting the experience with a competition promoted via sampling, with a prize of a spa break for two. The brand's social media is also featuring well-being tips.
The experience took place in London on 17 April and is also taking place at Bluewater shopping centre on 1 May. It was devised by Quiet Storm, with AR developed by 3RockAR.