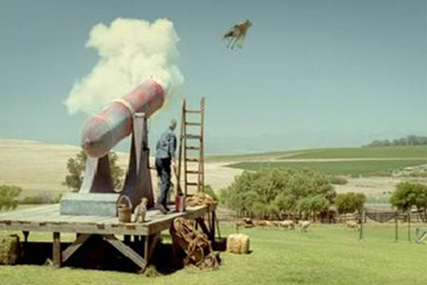 The £4.5m campaign, by WFCA, shows a farmer and a cow being shot into the air from a cannon. The farmer then attempts to milk the cow mid-air, with viewers shown the endline 'Milk Shaken Up'.
Brand owner FrieslandCampina, which first rolled out the ad in Ireland in March 2009, will debut the campaign in the UK next month.
It will support the activity with outdoor ads, in-store sampling, and an on-pack promotion offering consumers the chance to earn a European flight with the purchase of two bottles.
FrieslandCampina UK marketing director Marielle de Jong said the new TV spot promotes the "fun" side of milkshakes, as well as highlighting the product's healthy-living credentials.