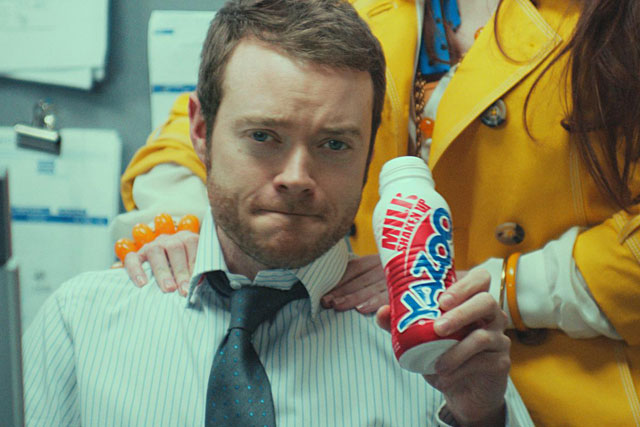 The campaign puts the brand on TV for the first time in two years and introduces "the shake squad," a trio of Yazoo characters styled on a 70s cop-show.
The squad's mission is to break into people's offices to deliver a Yazoo milkshake and improve consumers' afternoons. The activity runs under the new strapline, "What a difference a shake makes".
The campaign was created by Mercieca and breaks on Monday (19 March) and will run on TV for three weeks.
Exclusive content and competitions will break each week on Yazoo's Facebook page during the next nine weeks. Facebook fans will have the opportunity to win £250 each week and a final prize of £10,000.
There will be additional activity in outdoor advertising, YouTube, Twitter and video on demand platforms.
Jules Kramer, FrieslandCampina marketing director, told Marketing he intends to bring an extra 300,000 target consumers of 16- to 34-year-old males into the brand's direct audience through the activity, which will drive an extra 2% penetration.
Kramer hopes to close the gap between its 22% average market share and rival Frijj's 28% average share.
Yazoo's marketing activity has traditionally targeted children but, "young adult males are the biggest consumers in the milkshake category", Kramer said, as they bought into the brand as children and have continued to drink it into their young adult years.
However, Kramer stressed that the new marketing strategy will talk to young males while "still being accessible to kids".
The marketing push comes after Yazoo revamped its packaging in October last year to appeal to a broader audience.
Follow Loulla-Mae Eleftheriou-Smith on Twitter @LoullaMae_ES