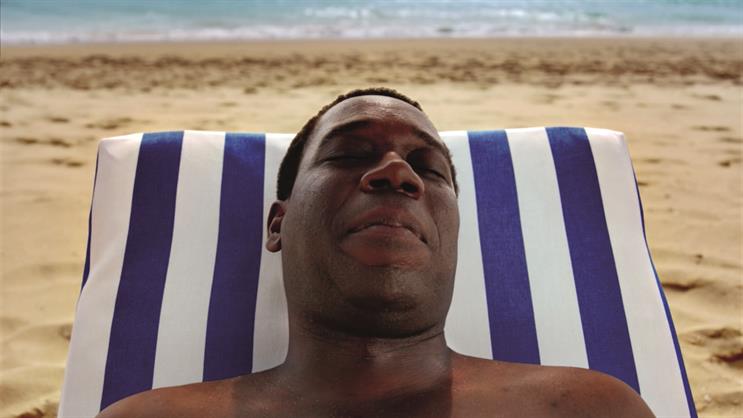 I chose this ad because...
...as I sit in my car commuting for more than three hours every day, I make a point of listening to the radio to catch up on news and hear just how bad the traffic will be. I always optimistically hope to hear a good radio ad. And today, I got to hear one. It ticks all my boxes: a famous voice, funny scripting and great insight. On the Beach is my winner because it plays to the strengths of the medium. Iggy Pop telling you the story of Paul Mitchem's very bad day, like he's having a personal conversation with you, all rounded off with the fact that life is better on the beach. Which is true. It had me nodding. Yeah Iggy. You're right. And your voice is like gravelly caramel, just keep talking. So there you have it, a radio ad that worked. A winner.
How would you encourage creatives to 'see radio differently'?
Create for the medium
Reiterating the TV script on radio is a bad idea (unless it's a fucking killer script, of course, then go for it). Radio deserves to be created for in its own way.
Picture this… in words
Radio is a great opportunity to get people to imagine some really 'out there' stuff. McCann wrote some brilliant ads for Prostate Cancer Canada and got me to picture some fairly graphic things. Guess what? I remember those ads to this day.
Write for me
When I say me, I mean all the other poor bastards (people) who sit in their cars commuting for up to four hours a day. I can't tell you how much I appreciate it when someone has written a radio ad that doesn't SHOUT wall-to-wall words. And yeah, I know I can change the channel but that's my point – an ad shouldn't make me do that.
Winning ad: 'Everything's better on the beach' for On the Beach
VO This is the worst week of Paul Mitchem's life.
See, Paul's vintage coupé caught fire in his driveway.
As did a nearby oak tree.
Which then fell on his house.
But now Paul is on his dream holiday, secured through OntheBeach.co.uk,
for just £199 per person.
So, right now he's thinking… coupé. That's a fun French word.
Everything's Better on the Beach.
ATOL protected.
Ts and Cs apply.
Credits
Creative agency Uncommon Creative Studio
Sound facility Factory Studios
Sound engineers Mark Hills and John Clarke
Voice Iggy Pop
Could you do better? Enter your work at aerials.co.uk
The Aerials are awarded monthly by Radiocentre to the creative team behind the best work entered at aerials.co.uk and chosen by an invited creative-director judge.