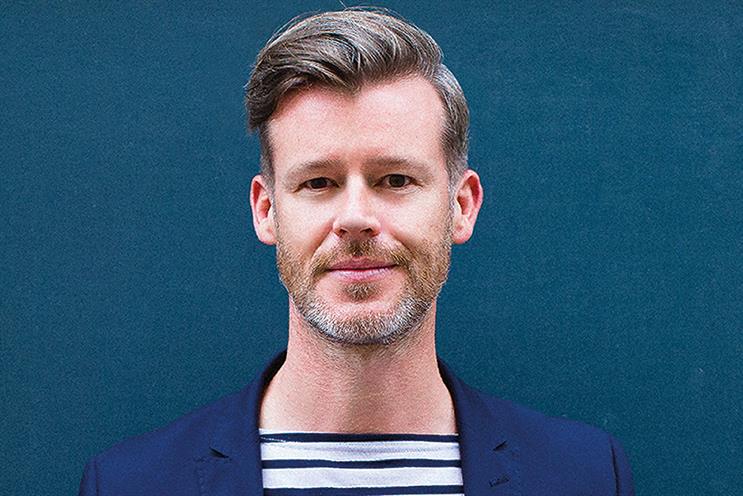 The comic-book legend Warren Ellis was spot-on: "I try not to get involved in the business of prediction. It's a quick way to look like an idiot." I probably don't need any help in that department, but it has actually been fun to look up, out and forward to 2016. After careful analysis, here are my predictions for the year ahead.
Here's what won't change one bit:
Best story wins
Dozens of brands will launch an assault on audiences' attention around the Olympics in an attempt to be culturally relevant, and Beats and Nike will win. They have better stories, clearer values and a phenomenal understanding of their audiences. We'll then wait six months for our next hit of cultural relevance. We can thank Adam & Eve/DDB and John Lewis for making advertising genuinely relevant in popular culture for a few days every year. Christmas will just keep getting bigger. Best story wins.
Here's what I think will change:
Talent
We're not the only ones with table-tennis tables and free drinks any more. Google, Facebook, Twitter and Instagram are attracting creative talent that five years ago would have considered agencies their number-one career choice. The standout star at Cream this year for me was Jack Beveridge, who, after meeting all of us, stayed at Google Labs. I don't blame him: if I were starting out today, I'd be trying to get a job at Google Labs or Maker Studios. Their energy, culture, scale and breadth of output are very, very hard to compete with. Being relevant to the next generation of creative talent is going to be one of the greatest challenges facing agencies going forward.
Clients going direct
I interviewed someone from Vice this year who lifted the lid on the number of direct approaches they got from clients on a weekly basis. I nearly fell off my chair. The only reason Vice hasn't blown a hole in our industry is that I don't think it cares that much about it. It is far more focused on making the stuff brands interrupt – and brands are going to pay to access its audiences anyway. The joint venture between Snapchat, WPP and the Daily Mail could be a smart way of embracing the trend if they've got the creative talent. Although calling the agency Truffle Pig does make you wonder. Most production companies and content platforms are only a strategist and a versatile creative short of being a serious threat to most agencies' projects. 2016 will see plenty of them emerging.
The walls are coming down
A client of ours – a global chief marketing officer – tells a story about asking his advertising agency, his PR agency and his digital agency for ideas against a business problem he was facing. In return, he got an ad campaign, a PR campaign and a digital campaign. He wasn't happy with the answers. His epiphany was the realisation that he got exactly what he asked for. Walls and labels, by their nature, are divisive and, worse, become self-fulfilling prophecies. Regardless of the problem, the answer is always going to be what you're selling. I think there is a new breed of creative who doesn't distinguish between specialisms – the very best ones come up with ideas that work in whatever channel is the right one for the task. We're seeing more deeply skilled polymaths from non-advertising backgrounds coming through the door. They don't do walls and labels – and neither should we. They're the ones to watch.
More experiments
The AKQA co-founder James Hilton wrote a brilliant piece recently about the fact that all businesses are essentially experiments. Experimenting, innovating, taking risks are the lifeblood of our industry. R/GA – the 2015 Agency of the Year at Cannes – has shifted its entire focus towards business transformation, product and service innovation over the past couple of years. That's a bold experiment by anyone's definition and it's paying off. I think we'll see more and more agencies experimenting with their models – they have to. There are plenty of creatives in bigger agencies well aware of this who are frustrated at the lack of opportunities to experiment. If that results in more creative-led start-ups next year, it would be a brilliant thing.
Pepsi could get interesting
In October, the Pepsi president Brad Jakeman delivered a Jerry Maguire-level keynote to nearly 3,000 agency leaders at the Association of National Advertising's annual conference in Florida. He very publicly challenged the status quo: agency models are breaking, measurement models are outdated, the industry lacks diversity and the phrase "digital marketing" is redundant. He saved the hardest comment for last: "Can we stop using the term 'advertising', which is based on this model of polluting." A statement as blunt as that would have been unheard of five years ago from such a big advertiser. The answer is simple: it starts with him. Creativity is about taking risks; if he puts his money where his mouth is in 2016, it could be a very exciting year for Pepsi creatively.
Here's what I think we'll love:
The year of VR
One of the best creative ideas I saw this year was the Google Expeditions Pioneer Programme. With a simple cardboard viewer and a smartphone, an English teacher in Chicago was able to take her class of sixth-grade children to Verona as part of their Shakespeare studies. It blew their minds – and mine. Creativity isn't always best expressed in a format you've mastered or a medium you're familiar with. There will be plenty of us exploring virtual reality next year – it's a creative blank canvas.
If I don't look like an idiot now, I'm pretty sure I will by December. This year will – creatively, commercially and culturally – be what all of us reading this make it. Let's make it relevant, experimental and bloody brilliant.
Al MacCuish is the co-founder and chief creative officer of Sunshine