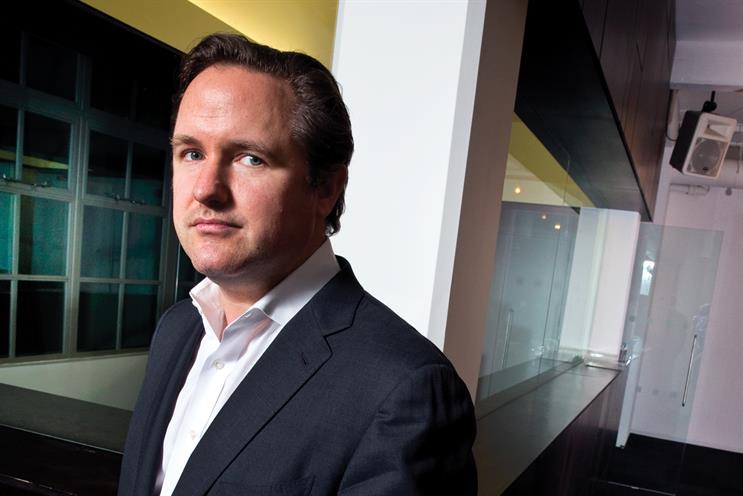 I think there is a world market for maybe five computers," Thomas Watson, the chairman of IBM in 1943, wrote – neatly illustrating the dangers of trying to predict the future.
Even looking one year ahead is challenging. Who among us would have predicted in December 2013 that the tragic outbreak of Ebola – just then occurring in Guinea – would, by the end of 2014, spread across West Africa to become one of our biggest global health challenges? Or, on the other end of the spectrum, that Zoe Sugg (aka Zoella) would have acquired the level of mainstream fame and influence to make her a natural choice to sing in the chorus of Band Aid 30 alongside Emeli Sandé?
One thing about 2015 is, however, a pretty sure bet: on 7 May, there will be a general election in the UK. General election years have a special flavour about them, causing many of the underlying cultural, economic and societal issues of the time to bubble up to the surface.
And 2015 looks like it's going to be particularly bubbly.
Identity anxiety
In May 2014, Ukip set off a political earthquake when it stormed to victory at the European elections on an anti-European Union stance. A recent survey by YouGov found that 51 per cent of British people believe that overall immigration is a negative thing for the UK, as opposed to 25 per cent who believe it has a positive effect. The Scottish referendum, too close to call until the last moment, underscored the rise of "nationalism" as a mainstream cultural force. While the union may have survived the Scottish referendum, arguments over the future of the UK have only just begun. And let's not forget a September domestic Rugby World Cup, which will give a real focal point to some auld rivalries.
It's not just national identity that is set to be under scrutiny in 2015 – it's regional identity, too, as politicians follow up on the promises made in the run-up to the referendum to devolve more power to the regions. Cornwall and Yorkshire have shown particular appetite for more control over their own futures, while there is talk of elected mayors – similar to the London mayor – increasing the influence of northern cities such as Manchester. Expect 2015 to be the year that many brands develop a regional accent.
At a personal level, digital technology will continue to make our relationship with our own identity more complex than ever. Two new social networks tipped to go mainstream in the UK in 2015, Shots and Whisper, embody some of the important trends around personal identity.
Shots is a selfie-sharing app that does not allow comments on photos or permit you to see how many followers other users have. The two features are designed to eradicate cyber-bullying and feelings of jealousy or inadequacy, which the founders believe are serious issues for the young people and celebrities who use their service. Shots celebrated its first birthday in November 2014 with three million users, 41 per cent of whom use the app daily. So it seems to be on to something.
Whisper is one of a raft of new social brands such as Secret, Yik Yak and Rumr, which tap into the trend for anonymity in the social space. The simple idea behind these apps is that we all share more candidly when posting anonymously and that there is nothing more intriguing than other people's secrets. Users on Whisper publish more than 2.6 million anonymous messages a day, and Facebook is reportedly developing its own Whisper-style app. However, Whisper has recently come under scrutiny after The Guardian wrote that it tracks the location of users (even those who have opted out of geo-location services). In addition, it is alleged that the app monitors all posts by individual users whom it considers to be newsworthy, stores data shared on the site even after it has been deleted by the user, passes information to security agencies and is developing a version of its app to comply with China's censorship laws.
Brands will need to find ways to offer their customers value every day without undermining their reputation for quality. Expect to see a rise in imaginative discounting
These behaviours flag up the issues that all brands will face when developing their own data and privacy policies for their online and social platforms. In 2015, more aware consumers will want to know how you are storing their personal data and how you plan to use it.
Austerity every day
The other issue that always dominates the headlines in election years is, of course, the economy. The economy will be particularly hotly debated in 2015 in the wake of the global financial crisis, but also as both Labour and the Conservatives seek to discredit Ukip as a one-policy party incapable of managing the country's finances.
While the Conservatives will argue that our economy is showing all the signs of recovery, consumers do not seem to be feeling it in their wallets. The final quarter of 2014 showed sharp declines in consumer confidence, with a steep rise in people fearing they will be laid off in the future, and the decline in consumer confidence is even more pronounced in the regions than in London.
Neither politicians nor brands can afford to dismiss consumers' financial concerns as a passing fad. Instead, both will need to demonstrate in 2015 that they understand that, as far as "real" people are concerned, austerity is here to stay. The joint venture between Sainsbury's and the Danish discount brand Netto will see the launch of 15 new Netto stores across the country by the end of 2015, in a fight against Aldi and Lidl for a share of the rapidly growing UK discount market.
Other brands will need to find imaginative ways to offer their customers value every day without undermining their reputation for quality. Expect to see a rise in imaginative discounting and compassionate pricing linked to products that make a real difference in people's lives.
As an antidote to the rise in "everyday austerity", we will also see an increase in people curating fantasy "wish lists" on digital platforms such as Pinterest – each pin a little rush of acquisition that can satisfy some of the same emotional needs as actually making a purchase.
Digital mainstream
This will (or at least should) be the year when we finally see a truly digitally led approach to political campaigning. The election will be fought with real-time data, with instantly reactive messaging, with the genuine mobilisation of communities in both the real and virtual world. Politicians will gain the ability to react instantly to opponents' campaign messages, drill down into location-based data to address specific local issues and strengthen messaging when it is shown to not be performing strongly enough. It will also be a landmark year for digital advertising in general as, for the first time ever, digital advertising spend will account for more than half of total advertising spend. This year will also mark a tipping point for mobility as smartphone penetration will reach 80 per cent and sales of tablets will overtake those of laptops and computers.
In 2015, people will expect brands to deliver seamless personalised communications across platforms as a matter of course. They will expect to be served content that is specifically relevant to them and to be able to customise that content themselves. The phenomenon of the "Lost My Name" personalised children's books shows the appetite for algorithms that automatically generate personalised content.
Expect to see more brands allowing you to create a personalised version of their communications by uploading your own photos, video, selfies or soundtrack.
And finally…
Let us not allow the general election to overshadow the other major cultural event of 2015: the Valentine's Day release of the film version of Fifty Shades Of Grey.
Expect 2015 to be the year that Britain gets all hot under the collar.

Ben Kay is the chief executive of Rainey Kelly Campbell Roalfe/Y&R