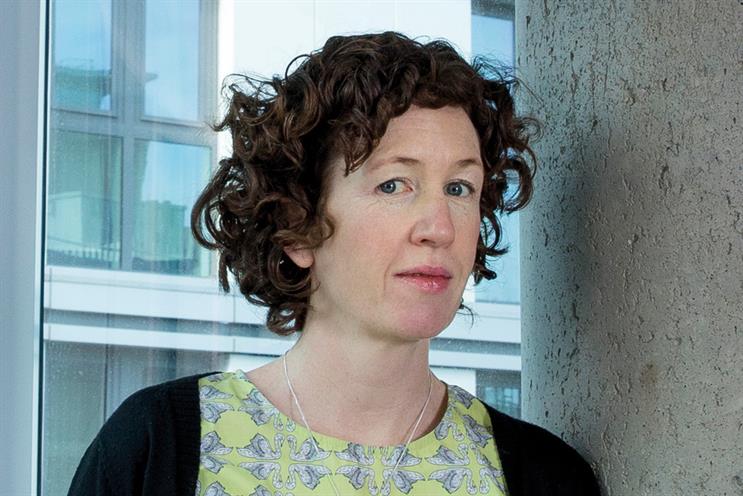 We, at Future Foundation, are excited about 2016. If we just think about technology – and there's a whole lot more than that going on this year – then 2016 is promising virtual reality, new wearables and new battles in the war between ad-blockers and advertisers.
At our Trending 2016 conference in November last year, we asked each of our speakers to make some provocative predictions for the years ahead. We predicted that consumers will be doing more to make brands love them: not just gunning for five-star ratings in every Uber they take but perhaps spontaneously making their beds in hotels around the world. We predicted that brands won't just be following their consumers on social media – they'll be following their exact mood too. And we didn't just predict new things appearing – 2016 also looks like the year the checkout will start to become extinct, both online and offline.
Such is the pace of change that many of our predictions are already coming true.
The beauty of looking at our world through consumer trends is that we are able to identify not just the technological changes, the shifting shopping habits and the growing consumer expectations – we are also measuring shifts in the cultural landscape. Big changes in the way we share, communicate and collaborate.
Emojinal existence
The rise of the emoji has been one of the big cultural trends of 2015, if we can call it that. You know the emoji has become a key part of global culture when Taylor Swift, the pope and Isis all have their own.
Why has the emoji enjoyed such a rise? One reason has to be the growing importance of projecting an emotional self. Half of us around the world want to manage our mood better; half of us want to manage our stress levels. Two-thirds of us need social media validation.
Emotions are a key part of our identity, and we want better ways of managing how we project those emotions. Where is this going in 2016?
I think there is going to be a continued democratisation of the emoji, going hand-in-hand with the opening up of more emotional networking. A third of instant messaging super-users are already creating their own GIFs or memes, fuelling conversations saturated with personal meaning.
For brands, in a world where two-thirds of brand followers think companies should be following them back, being emotional will become even more important and even more difficult.
I'm going to go out on a limb and say which emotions I think will be trending this year: pride, nostalgia, challenge and reward. Let me know if you think I have missed any.
The solo self
Our next cultural trend is more of a slow-burner, though we'll certainly feel its effects this year more than any other in the past.
A quarter of households in the UK are single households. This is set to increase in light of our ageing population – countries with more elderly people than the UK have much higher proportions of solo households.
At the same time, technology is creating more solo experiences with devices such as the Oculus Rift", and it is making it easier to share your life with others even when they are somewhere else. Apple Watch's "send someone your heartbeat" feature is just one example of what many are calling co-presence. On the face of it, we are seeing society gradually turning into a population of solo selves.
But there's good news here too. Although loneliness is a problem that should not be underestimated (its effects on life expectancy are astounding), we are figuring out how to cope and are growing a more mature attitude to solo time. Being alone no longer means being lonely.
We're even seeking solo time because we associate it with being productive. Exercise, side-projects, mindfulness – we're redefining lonely from lazy to profitable. Media experiences, from boxset binges to virtual reality, will make culture consumption a largely solo activity.
The upshot of all this is that life is gradually becoming more solo-friendly. 2016 will see us inch towards a world where we're happier than ever to spend time alone. Perhaps that's why there's a hotel in Japan staffed entirely by robots (one of them a velociraptor) – to ensure you never meet another human being.
Life on demand
There has been an explosion of "on demand" services in the past few months. I hope that 2016 will see the end of people claiming a start-up is "the Uber of washing machines/tacos/bookshops", but even this repetitive claim reflects a culture increasingly intolerant of waiting. It began with taxis – and we are now learning to expect other things.
But will we want drones delivering our stuff? Will we be using apps such as Magic and Henchman to outsource the smallest of tasks for instant gratification? Well, 40 per cent of millennials are buying products or services with their smartphones and 40 per cent of Brits are interested in a delivery service that takes less than two hours. A quarter of us are interested in organising beauty appointments in less than two hours' time. And take Blendle – it's a Dutch app that will be launching in more markets this year. It lets you read articles behind paywalls by making micro-payments. We're quickly heading towards a "what I want, when I want it" culture.
But things will go further this year. Amazon Dash hints at a world where supply no longer comes after demand – supply pre-empts demand entirely. The concept of needing things – food, washing powder, transport – may disappear altogether. Because products can be there exactly when we need them, before we realise we needed them.
2016 is exciting. The big question remains: which of the many innovations we'll see this year will become a part of our lives?
Meabh Quoirin is the managing director at Future Foundation