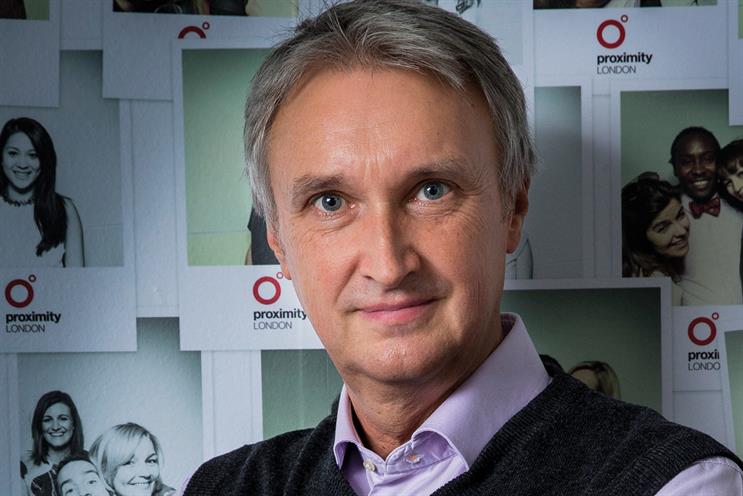 I believe that customer engagement is at a critical stage.
It promises to deliver more than ever for the modern chief marketing officer but comes with increasing risks as the complexities attached to big data and tech-nology threaten to overshadow the simplicity of human interaction that is ultimately at the heart of its success.
That threat is further compounded if you subscribe to the view that brands "can't grow off the back of existing customers", as Byron Sharp reminded us in How Brands Grow Part 2.
Prediction #1: The benefits of customer engagement will be better understood and sought after
In spite of this, I believe there is evidence aplenty to suggest "repeated interactions that strengthen the emotional, psychological or physical investment a customer has in a brand" will have an increasingly important place at the marketing communications table in 2016.
According to Gallup, "customers who are fully engaged represent an average 23 per cent premium in terms of share of wallet, profitability, revenue and relationship growth compared with the average customer".
This is reinforced by our own experience with clients, where customers participating in tailored engagement platforms are spending up to a third more than the average.
Most of the significant new-business briefs we've received this year are predicated on the idea that engagement drives sales.
Whether you listen to McKinsey or Accenture, customer engagement is going to be one of the top priorities for our clients. And quite rightly so.
So my first prediction for 2016 is to expect those customer engagement briefs to keep coming – and from more senior levels of the marketing hierarchy than before.
Prediction #2: More effort needs to be spent extracting value from the promise of technology
Another reason they will keep coming is that the technology available to capture customer data trails, analyse them and deliver personalised experiences through multiple channels is mind-boggling. In fact, it's more than mind-boggling. It's a $150 billion global industry.
As a result, it is perhaps no surprise that 81 per cent of organisations surveyed by IBM said they had a holistic view of customers across segments and channels because of their in-vestment in big data and analytics. The problem is, in the same report, 78 per cent of customers stated that brands don't understand them as individuals.
Part of this is down to the fact that it is one thing to invest in technology but another to get it working across complex and siloed organisations.
This leads to the second prediction that, in 2016, there will be an increasing number of briefs from clients who have literally "bought" into the promise of big data and customer engagement systems but are struggling to deploy them successfully within their business and, more importantly, alongside their brand strategy.
Prediction #3: The brands that combine big data and CRM technology with the human touch will lead the way
That same IBM study also indicates there are plenty of organisations using customer engagement platforms to deliver highly targeted personal messages that aren't being "felt" by their recipients.
We saw this ourselves in 2015 when we started working with one of the world's most exciting and emotive brands by conducting an audit of its e-mail communications across Europe. We were surprised to find it had buried the emotion and excitement of the brand and instead was focusing on highly rational sales triggers. As a result, click-through rates were 300 per cent lower than category benchmarks, which meant its customer engagement strategy was actually creating significant numbers of in-active, disengaged customers.
Clearly, there is a risk that, when organisations are armed with incredibly sophisticated customer intelligence and smart targeting tools, they lose sight of their audience. So, while big data and CRM technology will increasingly underpin the modern customer engagement agency, without the authentic human touch they can also undermine it.
Modern-day behavioural scientists have shone a light on the fact that, when it comes to decision-making, we are all, in essence, emotional rather than rational beings. They weren't the first. The ancient Greeks used to say: "We think with our hearts."
Les Binet and Peter Field proved this to be the case in advertising. Time and again, emotional campaigns have delivered far more long-term, large-profit effects than rational ones, and the customer engagement world needs to take a leaf out of their book by dialling up the emotional dimension. The good news is that many have already done so, with startling results.
The US-based company Motista demonstrated in Harvard Business Review recently that it is possible to rigorously measure and strategically target the feelings that drive customer behaviour. It has used this approach to drive growth across brands in sectors as diverse as financial services, pharmaceuticals and FMCG.
Our own award-winning work for The Economist demonstrates the power of programmatic, contextual targeting combined with insight-inspired copywriting that not only reflects the legacy of the great Economist campaigns of the past but also touches a nerve with the readers of tomorrow. Was it big data or brilliant creative that delivered almost eight million new prospects over the last year? Actually, it was the marriage of both. And that's the point.
So my final prediction for 2016 is that the companies that can connect with customers at an emotional level by combining the use of big data and technology with behavioural science will reap the rewards. And those that don't will risk technology-based decision-making taking over and driving customer "disengagement".
Customer engagement in 2016 shouldn't just focus on putting customers at the heart of a business – but on putting business into the hearts of your customers.
Mike Dodds is the chief executive of Proximity London