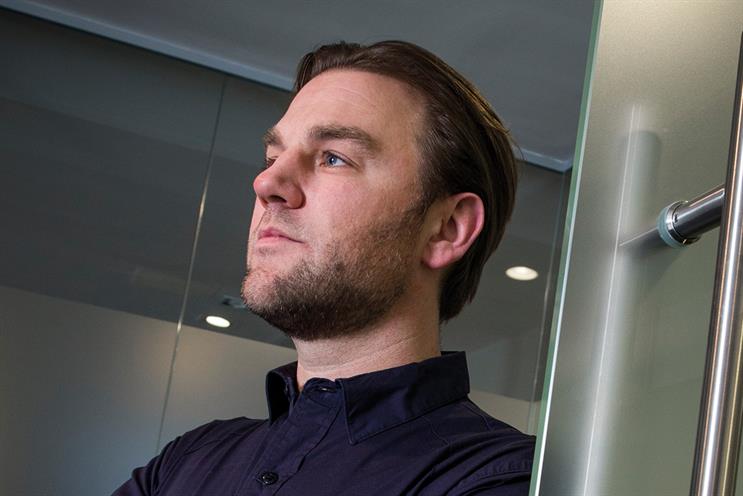 The future of digital agencies? Spot the trapdoor right there. How easy would it be to slip back into the old debate of traditional versus digital?
Instead, let's ask a different question: what do our clients need?
Quite a lot. More than ever, in fact.
The connected age
We are living through one of the most profound technological transformations in human history. Pretty soon, everything will be connected: our homes, our cars, even our bodies. For better or worse, life is navigated via a series of screens.
We want it all: simple and contextual, authentic and real-time, entertaining and shoppable, disruptive and personal, time-shifted but with a sprinkle of "now". Digital has rewired culture and created a volatile experience economy. For our clients, this represents a challenge to their business models. But it also offers unprecedented opportunities to innovate, transform and lead. Agencies and clients need an integrated framework to unlock competitive advantage and reimagine their brands for the connected age.
In this context, the pace of innovation in the wider economy is leaving much of the agency world behind. The challenge isn't just integrating crafts, creeds and cultures. It's the sheer breadth and depth of the task.
The challenge requires more than just end-to-end capabilities stacked high. It's no longer about slinging a wire and a paper cup between traditional "creative" teams and "systematic" teams and then scrambling to build a culture they might coexist in. To deliver truly transformative innovation, we need to re-architect what we think of as an agency.
This isn't a return to the rhetoric of full service. This is a direct response to the market forces of the experience economy. Digital has radically transformed the media industry. Finance and retail are on the cusp. FMCG, automotive, healthcare and energy will follow. The start-ups won't stop.
In this climate, the stakes couldn't be higher. Brands require agencies that collaborate transparently at different points across multiple innovation horizons. They need speed and scale – agencies that can work from both ends of the industry to reimagine brand and business.
End-to-end transformation requires agencies to define new business models and the brand narratives to support them. These agencies must also be able to execute in a lean and iterative manner; to deliver experiences that transform the brand.
We need to field small, iterative teams capable of enabling clients to solve three fundamental challenges:
1. How can I reimagine my business to lead in the connected age?
2. What connected products and services can we invent to create more engaging brand experiences?
3. How will we launch, communicate and sustain these experiences to ensure they resonate culturally?
We need a framework for innovation that can orchestrate teams from consulting, creative, user experience and tech to collaborate as well as they craft. These teams must be adept at working transparently with clients that demand insights and prototype-driven results in weeks, tangible ROI in months and elastic narratives that move at the speed of culture.
It's a big ask. But it's what our times demand. One thing clients aren't asking any more is: are you digital or traditional? They're after partners that can deliver much more: agencies that can work across disciplines to create the next generation of business models, behaviours and brand narratives.
So what is going to excite and inspire us in 2016?
Connected storytelling
Now that software has pretty much "eaten the world", brands are discovering that there is no limit to where value can be unlocked by creating digital and real-world experiences driven by data. Data is no longer the end product – it's the creative brief.
Think and do
The experience economy requires an ability to augment strategic insights and bold creative vision with the ability to execute. Big ideas without tangible prototypes, a live minimum viable product or a ranking in our cultural feed just don't pass the test. This is why adland is awash with mega-mergers and why consultancies are snapping up design companies. The bar just got higher.
Accelerated innovation
The speed at which start-ups can be created and grown has unlocked a new source of innovation for brands – the accelerator. This offers the ability to rapidly address "third horizon" innovation. R/GA's Accelerator programme is delivering transformative ROI in months where internal labs and consultancy models often fail over years. By the end of 2016, we will have helped to launch 80 start-ups. This initiative is enabling us to answer the bigger questions clients are asking. What is the future of my business? Which partners do I need? Can you help me establish that network? What happens in five years' time?
At the speed of culture
We have more opportunity to communicate inspiring brand narratives than ever. We can talk up a new age of connected communications but, if our creative doesn't move with or move culture, then it's still landfill.
Connected spaces
We need to ensure the Internet of Things frees us to reclaim life beyond the screen. We're exploring a future where interfaces become invisible. In the age of the mega-city, we need to redefine a vision for more liveable connected cities. We're reinventing the retail experience to be smarter and more engaging. Augmented technologies are adding new dimensions to the live event experience. Connected spaces are changing the way we interact with our world.
The stakes have never been higher or the opportunities to reimagine more tangible. Brands face some of the most complex challenges ever. But that's our cue. It's time for us to evolve, embrace the possibilities and redefine the way people experience brands. For most of us, this means a reboot. How can we enable our clients to transform their businesses if we haven't transformed our own?
Matt Lodder is the senior vice-president, managing director, EMEA at R/GA