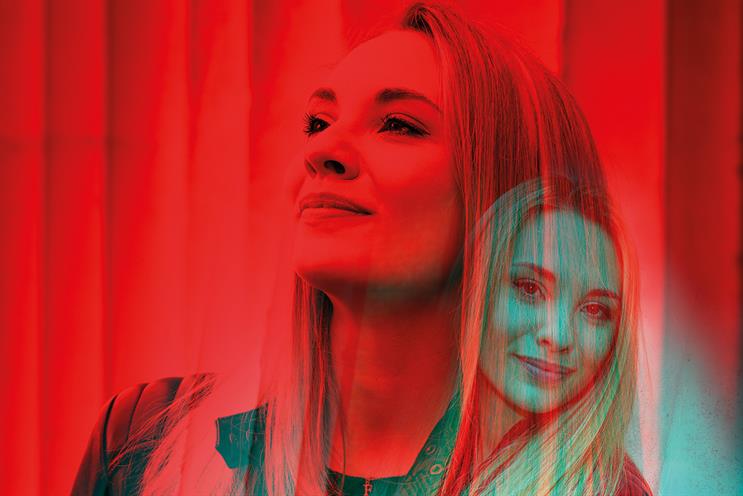 You bump into your 10-year-old self and tell them about your life. Do they fall asleep or do they run off to get started?
I love our industry: the people, the ideas that keep you up at night, the ads that dance out the door and don't even look or feel like ads. But I'm frustrated, by countless op-eds saying the same thing but featuring hardly any actionable points. Creative chiefs saying they're bored but not doing enough to solve the problems they're talking about. The 10-year-olds are drifting off.
Ali Hanan, founder of Creative Equals, stresses the need for inclusive leaders who know how to listen. She explains: "People who are allies, and understand 'getting it right' is about championing those who don't have the privileges they've had. Empathy is everything."
From a work angle, she suggests speaking to people both in the target audience and outside of it. A move that is not only crucial to challenging our own stereotypes, but integral to making the work a success. We need to ask questions such as: "Does the work resonate? Is it authentic? How does it sit with the audience? Will it give us fresh, new perspectives?"
Mistakes are how we learn
Leyya Sattar and Roshni Goyate set up The Other Box because of the lack of focus on racial diversity: "Many minority groups are being left out of the conversation – not just people of colour, but people with disabilities, the LGBTQIA+ community, immigrants and people from different socioeconomic backgrounds." Their Know Your Bias workshops are a safe space where questioning language in the workplace is encouraged, "where that discussion can happen and people can learn from their mistakes". Without this, people may not even realise their language and culture has been exclusionary. They add: "If we want equality for one, we need it for all."
Sulaiman Khan, founder of ThisAbility, says "solidarity with anyone who is unjustly marginalised is critical". He stresses the need for people to embrace being wrong, because mistakes are how we learn.
There's a lot of talk about when the "diversity debate will be over" – Khan suggests "when minorities stop being treated as a separate entity to be carefully negotiated with at best, and demanding interlopers at worst, when minorities' right to exist and thrive isn't something being questioned". And he argues that responsibility is down to everyone, not just those who have social power and privilege.
Adland's #MeToo reckoning
It would be wrong to use this space without mentioning the reckoning that's undoubtedly coming for adland post-Harvey Weinstein. It's a sad reality that many people I know, myself included, have mental lists of agencies they'll never work for due to poor reputation, "those" stories and a lack of support when they have those experiences. Whether it's harassment, sexism or discrimination of any kind – we need reassurance that we can speak up and defend ourselves and our contemporaries without being doubted, labelled or fired.
This uncertainty is partly the reason, I think, that so many people join in with certain behaviour or turn their backs, and it trickles from the top to the bottom. I get it – you just want to be "known" for the work, not for taking a stand. There's fear it might affect relationships with other people in the agency or get you blacklisted from future agencies (though it shouldn't). But I think we should be more concerned about what will happen if nothing is said at all. Whoever you are – call it. It's your problem too.
This is why we need to push from the ground up – seniors talking to seniors isn't enough. In 2018, I'm launching a site for junior creatives to get their voices heard, because our ideas and opinions are just as valid. After all, we're the executive creative directors of tomorrow.
Become a force for change
Back to the action you can take right now. Don't blow another 10k on a table at Cannes, then say "we're having a tough year" – put your money where your mouth is. Join forces with Creative Equals – and fund its work too. Are you a man? Great news – you can be the ally that every woman needs. Check out Token Man. Do The Other Box's workshops, then tell everyone you know. Get in touch with Khan – hire him. Be fearless and call out the bullshit. And make a difference from the beginning – mentor the next generation of creative talent at my old ad school, SCA 2.0. Not everyone is able to go, so help fund more scholarships. If we can encourage a more diverse intake, we empower a more diverse industry.
If we can't trust each other to step up, then what do we have? We don't need any number of acronyms in front of our titles, years of experience, or permission from anyone else to do what's right. Speak up, challenge, listen – and don't ignore your position of privilege.
Ten-year-old you would run off to get started. •
Robyn Frost is a freelance copywriter.