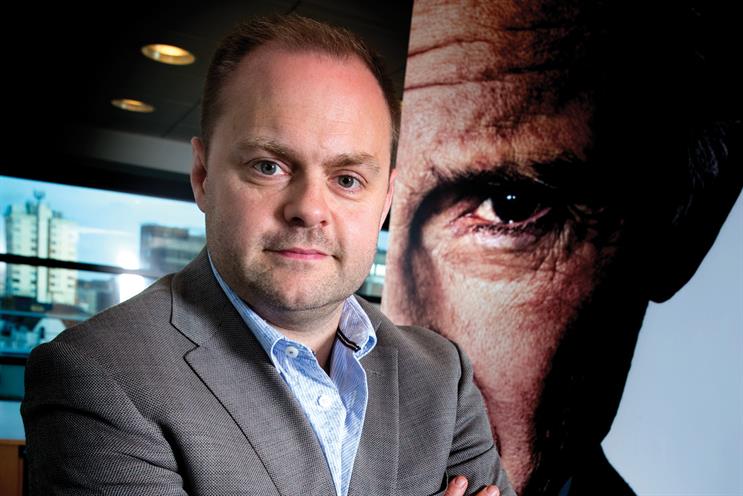 When Gary Hamel wrote in 2003 that "the world is becoming more turbulent than our organ­isations are becoming resilient", it was the year that "to Google" became a verb. There were a mere 200 million in­ternet searches a day and the iPhone was not even invented. Fast forward to today and Google now processes more than 3.5 billion searches per day and we have seen the advent of social media, wearable tech and dual-screening. And yet it is inevitably true that the pace of change will never again be as slow as it is today.
Therefore, 2015 is going to be another frenetic year for brands and marketers as the world continues to change before our very eyes. It will become even more difficult for brands to remain relevant and resilient in a world where technological advances and consumer choice continue to accelerate and expand at an exponential rate. And with considerable ambiguity about whether the economic recovery will be sustained, has the backdrop for marketers and brands ever been tougher?
For brands to win, it is a minimum requirement that marketers be able to thrive amid the digital revolution. Marketing 2.0 talks about the fact that getting customers to hear your message, and thereafter meeting their omnichannel needs, will require mastery of new media and distribution channels.
This is necessary but not sufficient; the paradox of progress is such that it will only be through respecting the founding principles of Marketing 101 that brands can truly triumph. This may seem obvious but is often forgotten and, without the "golden thread" of a brand purpose running through the organisation, Marketing 2.0 can, in fact, be a distraction. Only those brands that have really figured out what they uniquely provide to the world will be able to align the whole organisation's effort around a simple idea that translates into something valued by consumers.
The process of digitisation will continue to accelerate
The acceleration of digitisation will intensify the challenge for brands to achieve cut-through (Marketing 2.0).
According to a behavioural study in 2008, our attention spans have reduced from 12 minutes to five minutes over a ten-year period. The digital world is literally changing the way that our brains work. Increasingly, we are consuming media and content in a more fragmented way, to the extent that, on average, Facebook users log on 14 times a day. Add to this, 64 per cent of the UK population are
frequent multiscreeners. This is the start of the number of challenges that brands face today to accurately target their customers and deliver a message that achieves genuine cut-through.
Many brands are raising their game to this challenge and creating moments of opportunistic genius. For example, Kit Kat's "we don't bend, we break", which mocked the bending flaw in the new iPhone 6 Plus, attracted more than 22,000 retweets, outperforming Oreo's "dunk in the dark" Super Bowl spot.
Consequently, the iPhone 6 Plus fell dramatically short of expectation versus the more sensibly sized and non-bendable iPhone 6.
I look forward to seeing more of these flashes of brilliance that capitalise on zeitgeist moments in 2015 and applaud the marketers who can persuade their organisations to stick their necks out in order to achieve the jackpot of hyper-relevancy.
Sustaining economic recovery
The jury is still out as to whether we are experiencing a sustained economic recovery.
Troubles in Ukraine, Japan slipping back into recession and David Cameron's "red warning lights… flashing on the dashboard of the global economy" have meant there is still uncertainty about whether we are out of the recession "woods". Arguably, the UK is fairly well-placed, with unemployment falling to pre-2008 levels in late 2014. However, 2015 will surely be another bumpy year for the economy.
Going back to basics has never been more important now that consumers have more choice and more access to make up their minds
Granted, it will be far removed from the cataclysm of 2008 but, for many marketers, it will still be a difficult balance between defensively and prudently reducing marketing spend to preserve the bottom line versus confidently and emphatically doubling down to drive the top line.
Political and social angst
Beyond economics, there is a broader backdrop of political and social angst and uncertainty.
Everyone I speak to has said the same of 2014: that it was a ridiculously busy year – the busiest yet! Some of this will be real – more e-mails, more meetings, bigger and more complex networks to manage, more interconnectedness – but some of it will be perception owing to the increased uncertainty in the world.
The Scottish independence referendum was a shot across the bows of our economic and political structures and, indeed, our national identity, creating anger and hostility on both sides of the border.
Fresh on the heels of that, 2015 presents us with the "wait and see" of a general-election year. There is more uncertainty and change than ever before for businesses and marketers to navigate through.
Sticking to Marketing 101
The paradox of progress is such that, in this context, brands that stick to the core principles of Marketing 101, and are not distracted by the necessities of Marketing 2.0 or the wider background context, will succeed.
It's not like this comes as a surprise to most marketers, but good marketing continues to come down to meeting an unmet need and being really clear about what you want to uniquely stand for in the customers' minds. Going back to basics has never been more important now that consumers have more choice and more access than ever before to make up their minds. The marketers who will win need to have an unquenchable thirst for fresh and deep insight to leverage what is currently missing in the world in order to drive brand development.
In 2015, I believe that we'll see more robust traditional marketing thinking and digital amplification happening in parallel. It would be naïve not to acknowledge the increasing role of digital – it's a critical channel but not a brand strategy in its own right.
A great example of this is The Guardian's digital offering, which complements rather than detracts from its core brand idea and point of uniqueness in terms of its editorial and political independence.
Making it easier and quicker for customers
Direct Line has engineered a brand relaunch in line with these principles, rediscovering the provenance of insurance based on deeper insight and unmet needs to de-position the rest of the market.
We're currently undergoing what we're calling a "reboot" at Direct Line. We're going right back to what is currently missing in the insurance category. The provenance of insurance is fundamentally something good in the world – the many looking after the few – but, somewhere along the way, this notion has been lost to the extent that the insurance sector has lost many customers' trust.
The sector has tradi­tionally seen itself as being in the protection business, but insurers can't prevent things from happening in the world (maybe we will in the future with new technologies). In reality, we are in the "fixing" business. We put things right when they go wrong with the least hassle possible for customers.
This is what acts as our organising principle across the whole business right the way through to our communication. We have a long road ahead to achieve this, and thereby to take insurance back to its provenance, but it is the simplicity of this organising thought that will provide us with a North Star through the tumultuous 2015 that lies ahead.
Indeed, we are galvanised by the fact that our customers genuinely appreciate the effort we are making to get them back on their feet quickly. To do anything less than this would be adding insult to, in many cases, very real injury. But we also want to do it with a dash of style, with "Winston Wolf" as the perfect metaphor for our intent. Making it easier and quicker for our customers is our rallying cry – or as Winston Wolf would capture it: "It's about 30 minutes away; I'll be there in ten."

Mark Evans is the marketing director at Direct Line Group