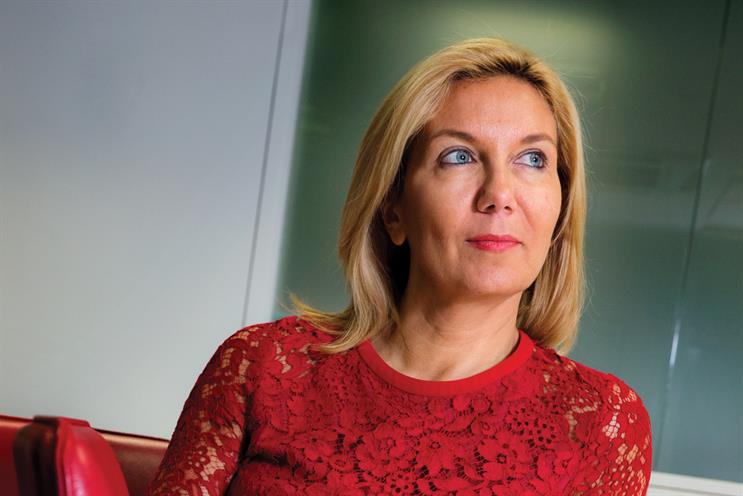 Another year is over, and what a great one 2014 was for the media industry. Without doubt, it was one of the most dynamic and exciting for many years: the rise of programmatic marketing, the data management platform (DMP) becoming a reality and some of the best creatively driven media work being produced that we have ever seen.
And now we head into another year full of anticipation and enthusiasm. There's lots going on, lots to think about and lots to do. The media agencies are at the forefront of fundamental shifts in the marketing industry, and companies that embrace these changes with open arms will succeed.
While there are many things to focus on in 2015, here are what I think the key priorities will be.
It's all about content
The importance of creating engaging content has never been so great. Every minute, 100 new hours of video are uploaded to YouTube, 216,000 photos are shared on Instagram, there are 41,000 new Facebook posts and 278,000 new Tweets. And let's not forget the thousands of hours of brilliant TV, radio, film, magazine articles and books. Our love affair with content shows no signs of abating as we now share a staggering 27 million pieces of it every day.
As for content marketing, searches are up 450 per cent since 2011, and 78 per cent of chief marketing officers say content is the future of our industry, with more than half indicating that they will increase their investment in content for 2014 and beyond.
But what do we mean by content? At Omnicom Media Group UK, we define content as something you choose to engage with and that rewards you with something of value – whether that's entertainment, knowledge or utility.
At Drum (OMG's content arm), we have developed a clear guide to creating content that encourages people to get engaged. Key pointers are:
•Be a part of what interests people.
•Have a clearly defined role for content.
•Mean more to fewer.
•Be true to your brand.
•Think about distribution from the start.
•Leverage talent and their fans.
•Consumers need to be actors as well as the audience.
•Act at the speed of culture.
•Collaborate to create.
•Measure success differently.
We know that content is one of the most effective ways of telling a brand's story and building a meaningful re­lationship with an audience. Having the skills, people and knowledge to develop and distribute content will be a critical part of our industry's success.
Leveraging data investment
If both 2013 and 2014 were about investing in our data infrastructure and architecture, 2015 will be about how we leverage the investment we have made to benefit our clients and de­liver even more effective campaigns.
The DMP is now allowing us to deliver more complex models, using more data in a more agile and frequent way.
Focusing on outcomes for our clients' businesses through the fusion of DMP outputs and programmatic buys will become commonplace. In 2013, 29 per cent of the total UK online display market was traded programmatically (£500 million); in 2014, this has been predicted to rise to 46 per cent.
And what's really exciting is that it's not just digital inventory that will be part of this development but other areas of media such as out-of-home that will form a major part of the future programmatic roadmap.
However, with all the data we now have access to, it's critical for any media business that we employ teams of experienced data scientists to make sense of the data and develop new data products.
And, finally, leveraging real-time learnings to enable us to deliver real-time content messages through a creative optimisation platform will transform the way we distribute content. An exciting development for all involved.
Multicultural marketing – the real UK
It's brilliant how much the UK has changed and yet I still don't believe that we are truly reflecting these changes in the way we market to the culturally diverse UK of today.
Ethnic-minority audiences stand at 14 per cent of the UK population and, at nearly nine million people, represent more than the populations of Scotland and Wales combined. London, Luton, Slough and Leicester now have white minority audiences, with 55 per cent of London's population made up of ethnic minorities.
And this trend will only continue. By 2016, half of the ethnic-minority population will be under 12, whereas half of the white British population will be under 40.
The disposable income of ethnic-minority groups stands at £300 billion so clearly provides a big opportunity for brands
It's therefore important that we understand the media consumption of different ethnic groups. There are now more than 60 ethnic-minority television channels with sizeable audiences available in UK homes through satellite and cable. Also, 60 per cent of ethnic-minority audiences lead a dual media lifestyle (ie. watch ethnic-minority programming and the best of mainstream programmes). And, finally, the UK has the biggest audience for Bollywood cinema outside of India with an average group size of five watching a typical Bollywood movie in cinemas.
Our multicultural marketing division is now working with more than 20 clients to help them reach different ethnic audiences. The disposable income of ethnic-minority groups stands at £300 billion so clearly provides a big opportunity for businesses and brands. We believe that, rather than focusing on just one big opportunity at Christmas, we should be targeting 27 additional opportunities across the year, tailoring different messages to different events such as Chinese New Year.
Don't forget the importance of creativity
While the industry is preoccupied with optimising everything – which, of course, is a good thing – we mustn't lose sight of the importance of creativity.
We know that innovation generates a disproportionate ROI – more than micro- or macro-optimisation – and focusing on all forms of creativity will achieve greater returns.
In 2015, we need to focus on developing even more great examples of award-winning creative media work. To achieve this, we need to ensure that we have the right mindset in the business, are collaborative in the way we work and are open to trying new things without the fear of failure. These elements will be a cultural necessity for any media agency to win in the creative media space.
Effective partnerships
One thing that we learn early on in our careers in media is that collaboration and partnership are a crucial part of what we do. And it has never been more true than today.
We need partners to help us on all fronts, whether that's tech partners, media-owner partners, trading partners, production partners… the list goes on.
A great partnership occurs when both parties have a passion for growing. You do, however, need to be very selective in choosing your partner. An even more rigorous process of due diligence is required than ever before. Just because the entity exists doesn't mean that it is the right partner for you.
Partners need to be a good cultural fit with your organisation and leadership, and they need to fully understand the requirements of the business, which, of course, takes time.
Great partnerships, though, can deliver value in spades. They can inspire great ideas, add another dimension, share experiences, provide essential insights, increase capacity and help you reach new audiences.
The Warner Bros Lego ad break, produced by PHD and Drum, was a fantastic example of a great partnership with ITV. All parties worked closely together to push the boundaries and create award-winning work.
So, in 2015, selecting the right partners and working closely with them to develop the best products, work and outcome will be important.
That means there will be winners and losers, so potential partners need to get themselves match-fit and ready.

Philippa Brown is the chief executive of Omnicom Media Group UK