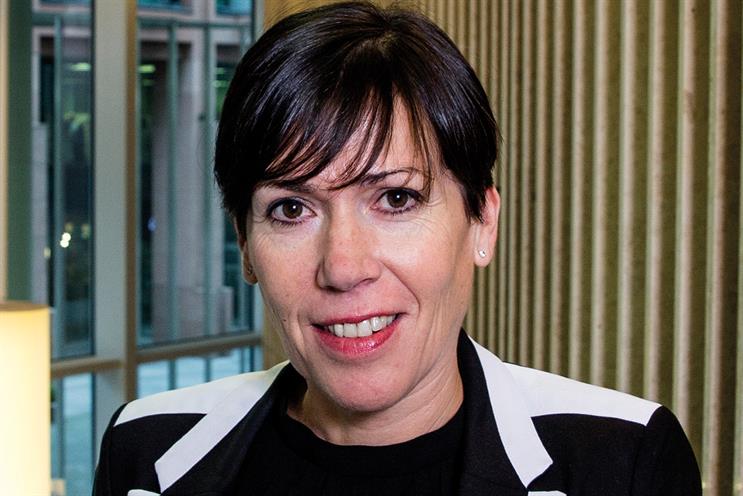 2016 will be an inflection point for most markets and media owner brands. According to statistics from Enders Analysis, confirmed by our proprietary tool Consumer Connections System, this will be the year when 50 per cent of media consumption will become digital and 50 per cent of digital usage will be via smartphones.
Every media owner will be under pressure to bring to market a coherent and persuasive programmatic offering, satisfying market demand to make the relationship between businesses and their customers more dynamic and personal. A major transformation is due in our industry and, given the centrality of digital platforms to those changes, an evolved media agency will sit at the heart of it.
Time to get personal
Back-to-basics wisdom, such as Byron Sharp's How Brands Grow, has rightly put the focus back on the key role of marketing communications in driving growth and the importance of scale as a crucial part of the equation. In the context of the thirst for growth and the need for mass influence, one of the biggest opportunities to improve marketing effectiveness in 2016 will be in making communications better-tailored and more relevant to their audiences.
The case for relevance, from both a brand and performance perspective, needs to be made strongly so that marketing organisations can unlock the power of the emerging, data-driven media landscape. However, this cannot be at the expense of emotion in marketing. Data is an industry-wide opportunity to become more personal and, collectively, we need to make the most of it.
Collision of cultures
As the media landscape becomes more complex, the depth of specialisms required to maximise business growth becomes ever-deeper. It is essential for agencies and clients to reflect this through their own specialisms to make the most of opportunities. Even more important to getting this right is the organisation that those specialisms sit within.
No single brand can do everything brilliantly – the media agency has to be collaborative with experts in creativity, digital technology and data-driven effectiveness. This is a challenge for the industry, and we need to work together. Businesses that have created a financial, operational and cultural context for specialisms to come together and thrive will succeed the most.
Diversity of outlook
In a world driven by collaboration and the fusion of specialisms, our industry will have to redouble its attempts to become more diverse in both background and outlook. As well as moving beyond the traditional divides of gender, age and ethnicity, and more fully engaging with the diversity of personality and experience types, we need to avoid our tendency to hire "lookalikes".
The industry does not necessarily need more "math men", but it does need much better levels of interaction between introverts and extroverts – those driven by short-term interaction and those by long-term brand-building. The interesting parts of the future are in the margins, overlaps and adjacencies of industries beyond our own.
Converging brand and performance
Despite the increasing convergence of the user experience in the way that consumers interact with brands and businesses, the industry's approach still largely revolves around an artificial separation between brand-building and performance-based communication. The reality is that the greatest communications are able to both change a long-term world view in a brand's favour and jump-start an instant change in behaviour. To make this a reality, we need to employ both boundary-stretching creativity and deep analysis to break down the differences between brand and performance. In client organisations, this can often be a sharp structural and cultural separation – but media agencies have the opportunity to help their clients bridge this divide. Both brand and performance uplifts are key aspects of the impact of rightly deployed media, but the greatest value will come from looking at them as two parts of the same equation.
Think local, act global
Globalisation is unrelenting and irrevocable. As one of the leading lights in the global marketing industry, the UK has to take its place centre stage. We cannot bemoan or underestimate the effects of globalisation. We cannot be supine and cease to challenge global thinking, toolkits and structures.
For many global businesses, the future lies in global consistency of marketing that has enough magic and flair to embed deeply in local culture and performance. Media agencies will be at the centre of this transition and it is a responsibility we need to take seriously.
Fix the roof before the rain
2016 is due to be an exceptional year of billings growth in the UK, both reflecting and stimulating strong demand statistics that are underpinning UK economic growth. The experience of the past ten years shows us that we cannot rely on the continuation of this growth in the long term. During this period of relative buoyancy, we have to remain committed to demonstrate the value of what we do and the value of innovating the way that brands are built.
There is no better time than the present to build the base of evidence for the effectiveness of marketing investment and the importance of more personal, relevant communication. This approach will underpin both the growth of the industry and its ability to sustainably grow its value through the creative and ethical deployment of consumer data.
This will be a pivotal year and fortunes will differ as a result. Now is the time to make digital disruption a positive force and demonstrate the magic that is created when creativity, data and technology collide.
Tracy De Groose is the UK and Ireland chief executive of Dentsu Aegis Network