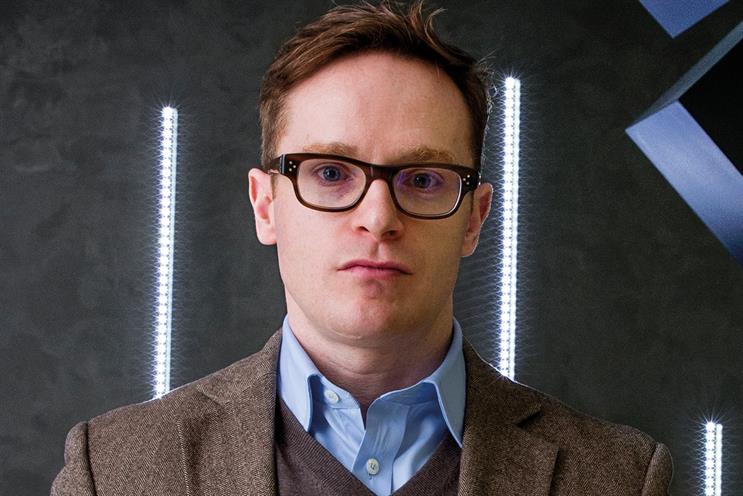 Commercially, 2015 was brutal for newspapers. The rate of print circulation decline was steadied for the second consecutive year at less than 6 per cent – The Times and the London Evening Standard even managed to grow. But national newspaper ad revenues declined by about 12 per cent year on year in print – the second successive year that they have fallen twice as fast as circulations.
And while news brands have continued to extend their reach and influence through the distribution of content via digital, mobile and social channels, revenues from digital advertising have stumbled.
We estimate that this has created a £120 million-sized hole in publishers' print and digital advertising budgets. And when you add to that an approximate £20 million loss in coverprice revenue, the industry has a problem that is equivalent to almost all of Trinity Mirror's national newspaper business disappearing in a single year. All of a sudden, you start to get a sense of the size of the task facing publishers in 2016, as well as the urgency with which they are having to force their businesses through digital transformation while swimming against the tide of structural change.
If ad revenue decline in 2014 was a market correction, then 2015 became a trend – and to say that the outlook for publishers in 2016 is challenging is an understatement. But buried amid the doom and gloom, there is a fantastic story – more people than ever are now regularly consuming news brand content. So while ad-vertisers might be falling out of love with news brands, for the public they have never been more important.
News brands do not have an audience problem, they have an effectiveness problem. This is largely of their own making. For too many years, newspapers have been too inward-focused, concerned about their way of doing things and petty rivalries with other publishers, too adversarial, too focused on their share of what has become a rapidly diminishing pool and too slow to change. For too many years, news-papers have complained about their business being commoditised while trading their position in the market, and talking notionally but failing to prove the effectiveness of their medium or the value of content and their brands. In the meantime, other channels have stolen ground.
So 2016 will be the year that the newspaper industry looks outwards. A year of rebuilding reputation. Proving effectiveness. Being relentless. And doing the thing commercially that it is so good at editorially – news brands specialise in telling stories, highlighting injustice and rallying behind important causes. They need to do this in all areas of their business, including commercial.
Some of the groundwork has already begun. The management changes at News UK are all positive – and they are trying to introduce cultural change, engaging agencies and advertisers in a far more collaborative way. With the paywall around The Sun's website coming down, they have a fantastic opportunity to build a scalable and interesting digital offering by integrating it with News Corp's social news agency, Storyful, and the video distribution platform Unruly. Dominic Carter, the commercial managing director, would like News UK to experiment more, fail fast and plan in shorter cycles. If it can do this in 2016, as well as explain how people respond to ads and engage with brands through its platforms, the industry might reward it for doing so.
Some of the biggest changes are going on at Mail Brands, as it is now known. And, in 2016, we will see the fruition of its long-overdue creation of a unified print and digital sales team. For years, the Mail could be accused of being the most traditional, most inflexible, most intransigent, least creative and least joined up of all the national newspaper groups. From an advertiser perspective, it was immensely frustrating that the Mail was never able to get even close to realising the full potential of its brands.
We are already seeing signs that it is prepared to look at everything differently. Even though conversations about changing its print trading model to fixed pricing have been combative, the change was necessary. Over the long term, it will make business transactions far easier and free up more time for bigger conversations about how our clients can get the best results from working with all of its platforms. The biggest sign of cultural change at the Mail, however, is in branded content partnerships, and its new willingness to treat every brief with an open mind and a focus on how to solve clients' problems with the best editorial assets at its disposal, as well as an injection of creativity.
Trinity Mirror has a fantastic opportunity to enhance its entire proposition by building on the acquisition of Local World. Now with 120 million monthly unique visitors online, it has serious digital scale but also the opportunity to scale the print offer by combining its national and regional titles more frequently.
The Guardian will look forward to September and the opening of the Midland Goods Shed, a space for debate, curiosity, culture and events. This has the potential to be transformative for the business, both in terms of its ability to enhance the relationship with readers and the opportunity to build on the enormous success of Guardian Labs by integrating an events business in-house.
At the end of 2015, stories and rumours surfaced about potential takeovers. Trinity Mirror has held talks with Richard Desmond about acquiring the Daily Express and Daily Star, while Desmond himself has briefly considered acquiring Trinity Mirror. ESI Media has sounded out media groups about a potential sale of i, while Trinity Mirror is seeking to replicate the success of the cut-price national title and is working on plans to launch its own stripped-down newspaper. Telegraph Media Group insists that it is not for sale and DMGT has no interest in selling Metro.
So that's that, then. With the current trajectory for revenue decline, the need to build digital scale and the need for investment to maintain a quality editorial product, the market is ripe for consolidation. So expect these stories to gain in number, gather momentum and a deal to be done.
Whatever happens in 2016, it's not going to be boring.
Rob Lynam is the head of trading at MEC