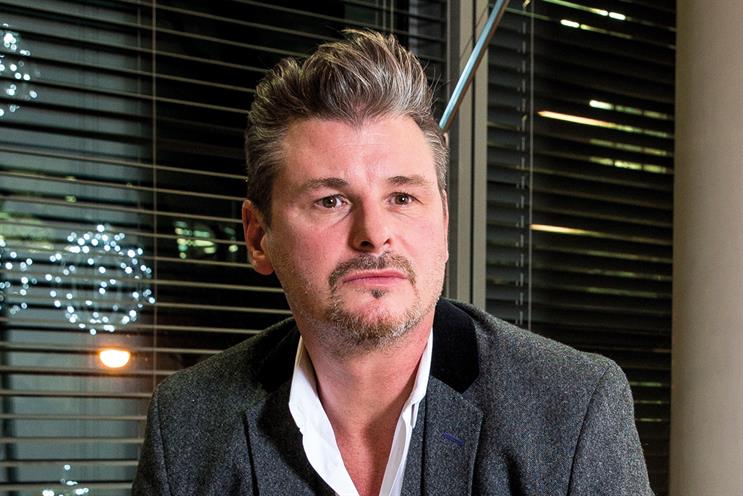 The out-of-home sector has been tremendously resilient throughout the recessionary years, showing consistent growth driven by its fundamental benefits. In an ever-fragmenting media landscape, you can still reach pretty much the entire population, all at the same time.
Recent years have been characterised by digitisation, and 2016 is no different. However, all the ingredients are there for a truly transformational year. This includes:
1. Investment: more than £100 million of investment across the industry in upscaling and creating new digital sites.
2. Collaboration: the Smart Cities initiative will give OOH a greater role in consumers' lives.
3. "Back-end" management and connection: media owners are creating truly digital connected networks for programmatic automation.
4. Agility: dynamic digital ad-serving.
5. Audience data: micro-granular audience data for analysis and insight.
If we examine these elements in more depth, you will see that OOH is advancing at a faster pace than most people might have thought.
Investment
2016 will see media owners invest an unprecedented £100 million-plus into new digital infrastructure – that's more than 10 per cent of turnover.
This is part of an ongoing trend, which has stepped up a gear after the move of Transport for London's bus-shelter contract last year. The upcoming London Underground announcement in March, the biggest OOH contract in the world, will undoubtedly continue this momentum.
One of the most visible digital transformations will be JCDecaux's digital roll-out across London, which will see more than 1,000 former six-sheets reimagined with the latest 84-inch screens, creating a multitude of creative and technical capabilities.
Other changes include Adshel Live and ongoing site development in major cities from media owners and digital specialists such as Ocean and Outdoor Plus.
The upshot is that digital revenues will continue to grow – at a rate in excess of 25 per cent this year – and we estimate that digital's share of total OOH revenue will be about 45 per cent.
However, this level of investment will not be sustainable unless digital OOH succeeds in attracting incremental revenue. Top-line total OOH revenue growth will be about 4 per cent this year, meaning we are cannibalising more than we are growing.
The opportunity, though, has never been clearer and all the elements are almost in place to demonstrate that OOH has a larger and more agile part to play.
Collaboration
A lot of OOH exists on the back of provision of public utility – think bus shelters that keep citizens dry at no expense, in return for the right to advertise to them.
This relationship will be rebooted in 2016 through a reimagining of this public utility via the government-funded initiative Smart Cities.
More than £178 million will be spent by 2018 to further research and fund projects. It involves outside financial influencers such as the UK's leading outdoor media owners as they look to transform the physical landscape and connection moments audiences have with OOH.
'Back-end' management and connection
Hardly a week went by last year without something being written about "programmatic OOH". An increasing number of tech start-ups have entered the fray – this can only be a good thing in terms of accelerating innovation, and says something about the appeal of the sector.
It's a big challenge that starts with the automation to unlock flexibility in an increasingly digital medium, such as the ability to deploy messaging at scale in near real time.
Following this, a mass-scale solution could arrive sooner than people may believe – the crux of the challenge sits in a medium that is not predicated on digital infrastructure.
But the drive among media owners to address this is not only speeding up but, in many cases, almost completely delivered. JCDecaux's Smartbrics and Clear Channel's Play IQ platforms have allowed us at Posterscope to test live availability and we are working on finalising the automation of purchase transaction.
This creates greater efficiencies but also opportunities – none more so than being able to see real-time availability to purchase and activate.
Agility
OOH is all about delivering the correct message at the correct time in the correct place. Developments in digital OOH mean this can now be done on a day-to-day basis, with many agencies incorporating digital OOH as a core thread of its planning. Furthermore, the different data feeds we plug into mean we have enormous amounts of contextual, environmental and integrating triggers.
The proof, as they say, is in the results. Across a series of campaigns last year, an independent study found that all brand metrics significantly increased compared with control test areas.
Audience data
Robust audience data and a standard audience currency are very well-served by Route in the UK. But we are also starting to see the layering of additional data to provide richer insights into audience behaviour in specific locations.
Inevitably, as useful data in OOH proliferates and becomes more accessible, the challenge and opportunity will be the ability to ingest this in significant volumes and spot the interesting correlations. This is the "why" that will inform increasingly sophisticated OOH buys.
It's important to point out that data-led OOH planning is as relevant to classic OOH as it is to digital. What is universally true is that the use of richer data delivers better results – we have seen some spectacular brand KPI increases of up to 200 per cent versus control areas.
So that's OOH in 2016: better, faster, stronger – still the same but totally different.
Glen Wilson is the managing director at Posterscope