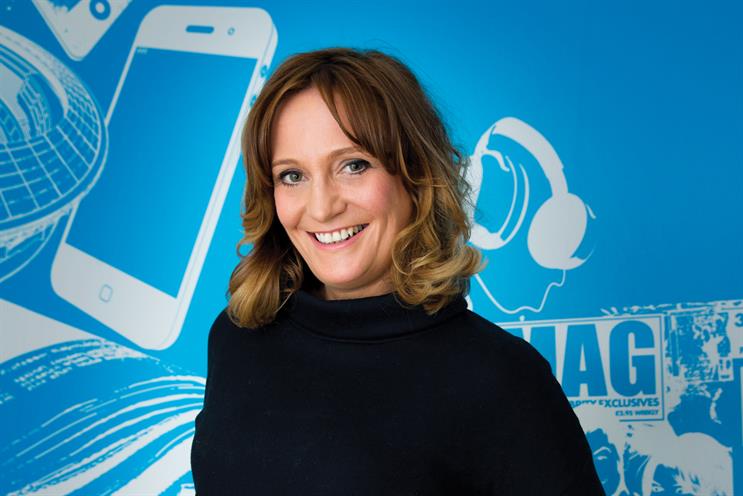 The evolution of publishers' ecosystems from print to digital to mobile has generated a growth in audiences and, consequently, an array of new opportunities.
The rise of digital has enabled more and more UK publishers to increase their global dominance and scale. In 2014, Mail Online, which attracts 193 million monthly unique browsers across its international network, saw its US site overtake that of the UK. Its Australian proposition, which only launched at the beginning of last year, now attracts 8.3 million monthly unique browsers – just over a third of the country's population.
The Guardian's website also topped 100 million monthly browsers for the first time in March and has transformed from the second-smallest national newspaper in the UK into the third-biggest news brand in the world.
We also saw IPC rebranded by its parent company to become Time Inc UK, with the aim of leveraging its global presence and fostering greater collaboration between operations.
The past few years have been tough for publishers and undoubtedly there will be further casualties, just like any other industry. But I believe publishers are entering a golden era as they move away from being publishing houses to become global news and entertainment content providers.
Adaptive journalism
Cory Haik, the chief revenue officer of The Washington Post, coined the phrase "adaptive journalism" back in 2013, but it's going to become one of the most important (and overused) phrases of 2015. Get ready to hear a lot about this.
Adaptive journalism is a shift in thinking and strategy; it's a device-first sensibility that understands consumers are viewing more content using mobile devices and dual devices than desktop computers or printed newspapers and magazines.
It considers several different factors, such as the platform and type of device someone is using, their environment and the time of day they are viewing content, then matches the storytelling experience with the device and the user. By matching user data with stories, it creates a more personalised and enhanced experience. This helps drive engagement and, if publishers get this right, innovative and integrated advertising opportunities will follow.
Collaboration
The industry has historically been cut-throat. However, 2014 saw a definite softening and a shift towards collaboration for the greater good of the sector with the announcement of the media planning tool Audiences Not Platforms 2.0.
A lot of these changes are being driven by tech developments, with publishers now not just competing for media budgets against each other but also the likes of Microsoft, Facebook and Google. With programmatic buying becoming the norm, in order to compete publishers need to deliver not only mass audiences but also specific audience segments.
Hopefully, this is the start of things to come and we will see similar partnerships between other publishers that potentially extend to global audiences. If this happens, we could witness the beginning of a shift in power in digital advertising in 2015.
Earned revenue streams
The continued decline of print circulations and pressures on advertising revenue mean publishers have to diversify and experiment with other forms of earned revenue.
In 2015, events will become a hugely prominent part of the conversation about the sustainability of journalism. While it is a small part of overall revenue at the moment, it is actually a very important part that will see much investment and – if handled properly – success this year.
Last year saw a move towards this, with The Guardian and The Telegraph getting into this space. The latter launched Telegraph Bespoke, which focuses on more intimate events for readers. And don't expect this trend to remain the domain of the newspapers.
With programmatic buying becoming the norm, in order to compete publishers need to deliver not only mass audiences but also specific audience segments
Brand extensions, such as Condé Nast launching GQ-branded bars, will also help drive growth as publishers look to maximise existing revenue streams and create new ones to boost turnover.
The rise of video
Historically, print publishers have jealously drooled over the meaty TV budgets available. However, web video is booming. According to a report by Cisco's Visual Networking Index, by 2017 internet video is predicted to account for 69 per cent of global consumer web traffic, and this exponential growth will give publishers the chance to compete for budgets against broadcasters on a variety of platforms this year. Video not only improves consumers' understanding of a story but also brings it to life. With drone journalism set to become a more popular news-gathering method, quality video content will become much more prevalent this year.
Content providers
As owned media becomes the fastest-growing media channel, more and more brands require good-quality content and storytelling. This year will see a boom in publishers using their expertise in this field, with many creating full-service agency arms that work with brands to produce multiplatform custom content. Vice has been doing this for years and has become the forerunner of this trend, but it was last year followed by Guardian Labs, Metro's Story and News UK's The Newsroom. Expect many more next year.
Social strategy and shareable content
Publishers are becoming much savvier to the fact that having a good social media strategy builds influence, audience and revenue, but they are going to have to make shareability a cornerstone of their content strategy – or face dire consequences.
The Guardian is using a new attention analytic tool to see, in real time, how people are sharing content and even the headlines they are writing to share it. At Dentsu Aegis Network, we have a big focus on how to turn media real time and, in December, launched a pilot campaign for Diageo's Baileys using the tool.
The activity identified appropriate surging content across The Guardian's Life & Style and Culture sections, where a dedicated Guardian Labs team then produced relevant branded content for Baileys, all turned around in a matter of hours.
By creating content for advertisers that is relevant to surging editorial content, it will drive deeper engagement of audiences and deliver business value for brands. With a wealth of content available, publishers are well-positioned to take advantage of this engagement strategy.
Attention metrics
Buying time online as opposed to impressions is an evolutionary digital trading method and one that the Financial Times has been trialling and will be rolling out in 2015.
Its rationale is this: the longer you talk to someone in the right place at the right time, the more likely you are able to impact on their behaviour.
In the FT approach, one-hour blocks of active audience time are traded, with a minimum of five seconds per exposure, guaranteeing 100 per cent viewability. Impressions of less than five seconds are not counted towards the hour "pot".
With engaged groups of users and high dwell times, this is an experiment sure to spread this year among publishers keen to monetise their digital audiences in a quality-not-quantity approach with a cost-per-hour mechanic.
Technology and the convergent media landscape are throwing up significant challenges for publishers. However, they are also supplying a lot of the answers. We live in an age of disruption and, in order to compete, everyone must adapt, innovate and revise their business models and turn these challenges into opportunities and possibilities to drive business value. Although not everyone will prosper, there really has never been a better time for publishers.

Zoe Bale is the senior business partner at Carat