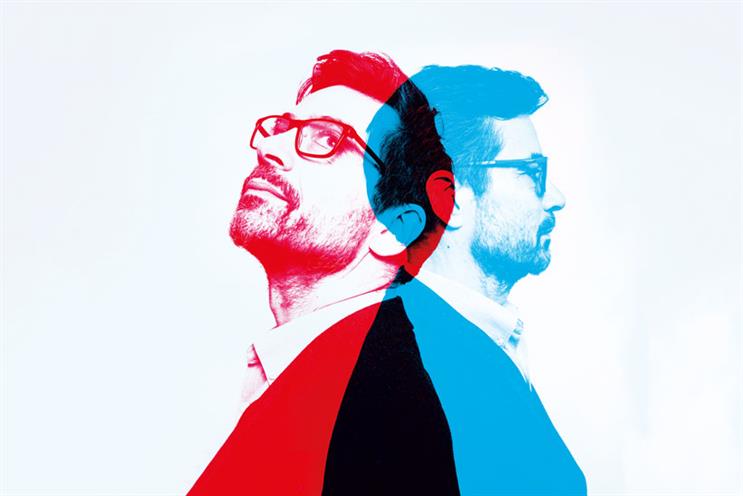 I'm writing this in November. That might seem like an irrelevant detail, but it isn't – it is critical.
A week ago my intention was for a pretty positive piece about the state of the industry and the year ahead. It felt like there had been some great work in 2017, a growing appetite for properly funded, statement TV advertising. An exponential growth in direct-to-client and alternatively funded projects to flirt with, a weary acceptance of in-house production and the feeling that we might all be able to co-exist. Tentative steps toward more active production diversity initiatives.
And then all the Christmas ads came out.
The showcase for our collective brilliance as an industry; the UK's Super Bowl. The opportunity to surprise and delight, to disrupt expectation, to raise the bar of our famous advertising sophistication.
Not our finest year, I think it is safe to say, with the heady whiff of client fear a rather-too-frequent ingredient. Fear of quotas, fear of not appealing to as wide an audience as possible even if it means appealing less overall. Fear of being anything other than safe.
It's been said repeatedly, but at a time when our output is entirely avoidable, the only really critical thing we as an industry need to ensure is that what we make is worth watching. Surprising enough, entertaining enough, different enough to be talked about. Who outside our industry will really talk about and look out for any of this year's Christmas ads, other than to check whether the burglar really does say "Fuck you little bear" (and if that was deliberate, it is genius and I take this all back)?
I don't think the problem is in the creative origin or in the collective will to make fantastic work. The ideas are great. But the journey from paper to screen is getting harder and harder to navigate safely. The process of suffocating the surprise and diluting the wit in a good script starts early in the process I'm sure, but often enough they reach us in production in relatively healthy form.
We must collectively grow back the balls that we seem to have lost along the procured way, and defend good creative ideas from the pernicious bit-by-bit, box-ticking compromises and interference from what Walter Campbell used to call the "won't stop till it's shit brigade".
Not just in the honourable pursuit of creative integrity, but also because we owe it to our audience and to the world-class directors, creative departments, crew and production teams who invest their time and energy in the UK advertising industry. None of them is here for the shitty Brexit pound in their pocket, they do it for the quality of the creative output. If we don't do more to ensure safe passage of a good idea through the production process, we will continue to lose talent to more lucrative, less frustrating markets.
My directors increasingly say that it is becoming too hard to make good work in the UK. They ask whether I can guarantee that the job isn't going to be creatively sabotaged down the line, and, obviously, I can't.
We sit in meeting after meeting, poring over every last detail of a storyboard and treatment that we are contractually obliged to deliver. Yet that obligation flows only one way.
As a first small step, I'd like to see more protection in the contract for the agreed storyboarded film. A commitment to an agreed creative ambition. We'd all know what we were devoting our time to, and it would be easier for creative departments, as well as us, to resist the tyranny of fearful, data-based, commondenominator client pressure during production.
We pride ourselves on being the best in the world here, with the most sophisticated viewers. Well we're treating our viewers with contempt. My nine-year-old can see through the lame, please-all strategies and box-ticking. My teenagers snort with derision at the woeful algorithmised attempts to ingratiate them.
If we as an industry can no longer deliver the world-beating creative output we are famous for, and if we start to lose the world-class creative talent who are responsible for it, we are doomed to being unwatched and irrelevant and deserve to be skipped into oblivion.
As I said, it is November, and the disappointment is fresh. The truth is that there was a lot of great work in 2017 and, as a community, we should be feeling massively optimistic in 2018 about the opportunities afforded us all in an expanding and insatiable landscape of content demand.
But unwatched content is just digital landfill, a waste of money and effort. I'd like 2018 to be the year when marketers allow themselves to trust the incredibly talented creative departments and directors at their disposal. The year when they recognise details matter, creative integrity matters, and ticked boxes will never make a piece of content more engaging or effective. After all, only watched content is effective and only great content is watched.
Simon Cooper is the managing partner of Academy Films.