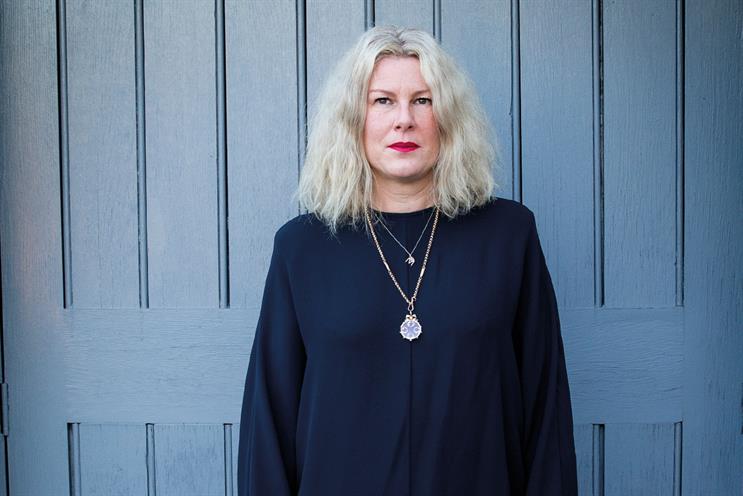 The start of the year is traditionally a bright and optimistic time, and yet the world around us looks uncharacteristically dark. My hope for 2016 is that, at the very least, our industry is not a reflection of this.
I believe that this is possible if we work more cleverly and generously in a variety of ways – from keeping the human paramount in the face of tech to recognising the best qualities in others; and from collaborating instead of competing to ensuring that we are more inclusive both in the work we make and in building the teams we use to create.
Don't be dazzled by tech, embrace it
2015 saw the release of new technologies, from virtual reality to 360-degree video to augmented reality. This is set to ramp up relentlessly.
The lesson? All the rules that apply to a traditional production apply equally to "new media" – craft, storytelling, narrative and emotional engagement are essential to making good content, irrespective of format.
The PR value of VR-led content is waning, making it even more important to create engaging stories that are then enhanced by the technology, rather than pulling a story out of a gimmick.
While this drive for innovation means more opportunities with fewer rules, it leads to ad agencies and production companies falling for what my mum would call a "kick, bollock and scramble", as everyone tries desperately to be the first to do the next best thing.
So it is extra important that we keep our focus on how best to manipulate the new technologies to our ad-vantage and make them work for and with us, instead of viewing them as savvy solutions to fancy briefs. Let's give the brands that use them some creative integrity specifically tailored to each market or platform.
Old boundaries are dissolving
Will agencies take more productions in-house? Will more production companies become mini-agencies, removing the need for big, inflexible, expensive agency networks?
The old definitions of what constitutes a "production company" and what makes an "agency" are being eroded. For us at Somesuch, it is an incredibly exciting time.
We're entering a new environment where there are no borders – and the opportunities are endless. If we're not too dumb, not too exclusive, there's room for everyone.
Do I want to compete with agencies? God, no. I don't want the burden of a huge account and all that goes with it. Do I want to pressure my directors into doing work they don't want to do? Absolutely not. I want to maintain my company's reputation for creative integrity.
But will I do one-off projects direct to client? Of course. And for a certain brand or brief, I believe we are resourced better than anyone else.
Ditto, as more brands wake up to the fact that they need to create more unique content themselves to ensure an authentic feel to their messaging now that they are increasingly speaking direct to the consumer, there will be plenty more opportunities for everyone to do the same.
Personally, I can't wait.
Collaboration is key
Rather than everyone "kicking, bollocking and scrambling" to do everything individually while keeping their cards close to their chests, I think 2016 is a time for sharing.
One of 2014-2015's highlights at Somesuch was Honda's interactive ad "the other side" directed by Daniel Wolfe. Why was that so well-received? Because Wieden & Kennedy cast the players very carefully and cleverly. They shared the jobs out among the people they thought best-equipped to do them, rather than just entrusting one company with the whole thing.
As a result, Somesuch and Stinkdigital shared: we shared the work, we shared the stress and then we shared the huge success.
So, in 2016, if you think someone can do something better than you, don't be precious about it – have the confidence to include those people, even if they're your competition.
2016 should be about opening doors, not closing them. And I firmly believe that we will have a more productive, successful and therefore happier industry that way.
Taking diversity seriously
At Cannes Lions and the Ciclope Festival last year, I spoke on an Advertising Producers Association panel on diversity in advertising. While it was encouraging to see the many grassroots initiatives that are springing up globally, it's clear that we still have a lot to do in changing perceptions and traditions that have been ingrained in the industry for years.
So let's take social responsibility for our communities seriously and encourage more diversity.
Another highlight of our year was Kim Gehrig's "this girl can" campaign for Sport England, which celebrated real women of every description.
We wanted to make something unashamedly real for women – something they could respond to. We wanted to show cellulite, sweat, women letting go and having fun in order to encourage more participation in sport. And, as a result, we had a huge and very real reaction to it.
But it's not just the casting in the work we make. Let's change our work environments. Let's hire more non-white, non-Christian, non-middle class people. Not with quotas but through blind hiring, on merit. Let's look beyond the well-worn, often nepotistic avenues when recruiting, as well as create more holistic working environments. This will help us make great work, as the more varied the life experiences of our staff, the better we can speak to the audience.
Let's mentor our current talent.
Let's allow working parents to be more flexible with their time. Not just mothers, but fathers too. Let's be receptive to non-traditional family structures. And let's be mindful of the stresses placed on employees who abandon their work/life balance for years at a time in order to succeed.
Let's do our bit to help this fragile world come out of its dark place.
Let's work on that brighter future, together.
Sally Campbell is a co-founder of Somesuch