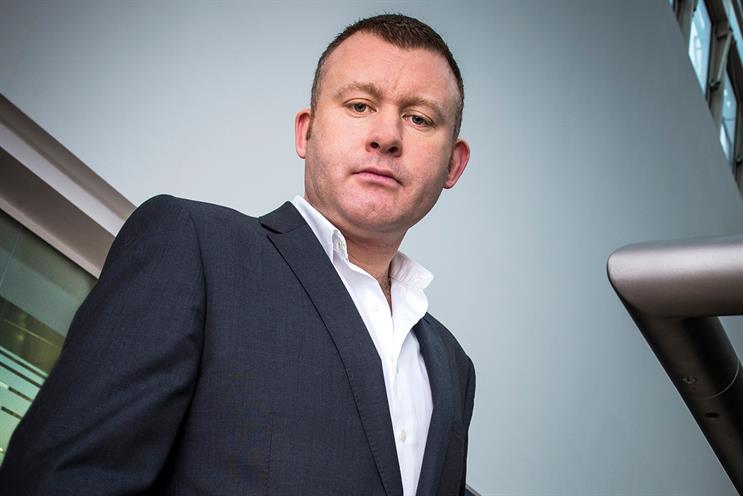 On the face of it, these should be tough times for the radio industry. All the usual clichés around a fragmented market apply and, on top of that, it has been a strong year for many of the other media competing for advertising pounds. We've seen tech advances in TV, the strongest cinema slate in years, the roll-out of digital in out-of-home, print continuing to modernise and digital display's relentless growth all threaten to eat into radio's advertising budgets.
Despite this, the UK radio market appears to be in rude health. Revenues grew by 8 per cent in 2014 and by 4 per cent last year, and we forecast the same again in 2016. For what is a very stable, traditional market, free from most of the naturally inflationary pressures that affect TV, this is an impressive performance. A decent proportion of this growth comes from sponsorships and partnerships, but there remains a strong appetite from clients to advertise through good old-fashioned radio spots.
The reason for this is pretty simple – consumers are still listening. The IPA's TouchPoints 5 survey showed that radio accounts for 21 per cent of adult daily media consumption, with that number holding steady over the past five years. Depending on how full your cup is, this is either a cause for celebration in the face of increasing consumer choice or continued irritation for a medium that takes only 5.4 per cent of advertising revenue, according to Radiocentre.
There is no doubt that consolidation has been a major factor in making radio more attractive in the face of increased competition. The creation of networks instigated by Global has led to the rise of strong national brands in what was previously an overly complex marketplace. Bauer Media led the charge in 2015 with Magic joining D2, becoming a fully national brand to compete more closely with Heart, while the Bauer Place port-folio took over the Magic regional stations and The Hits. Now each regional FM station also has two sister stations aimed at different demographics, giving choice and clarity to consumers and advertisers.
Further consolidation looks likely and the speculation that talkSPORT will be the next station to be bought by another media owner will increase now that UTV has sold its television services to ITV for £100 million. At present, UTV will continue to operate as a radio business under a new name, but talkSPORT is another example of a strong network radio brand and it would be no surprise to see a bid in 2016. Global and Bauer would, of course, be the most likely purchasers but, given the strength of radio at present, it's not impossible to envisage a new player entering the game.
So, as we enter a new year, what are the opportunities for the radio market to consolidate on its healthy performance and grow some of that share of revenue its so vociferously demands? I believe that there are two key areas where the radio industry should focus.
The first is the battleground of digital audio. Stable listening figures could be seen as proof that, over time, MTV, Spotify and YouTube have not had the impact that some predicted on the traditional model. However, this disguises the fact that the digital audio market is growing fast, clearly led by mobile listening. To create a true step change in revenues, commercial radio needs to take the ini-tiative and target budgets that are currently earmarked for online. As the digital audio market increases still further, the litmus test for the radio media owners will be whether advertisers reprofile their existing radio budgets to incorporate it or increase spend and bring more revenue to the market. The listeners are there and so is the route to market via Global's Digital Audio Exchange. Radio will need to take on some big players in the online arena but they have the right product and this is the biggest opportunity for years for the radio industry to break the mould.
The second area of growth is around partnerships, and this is right at the heart of what makes radio so valuable to advertisers. In recent years, spend on sponsorship and promotions has grown dramatically and accounts for about 20 per cent of total investment. This makes sense – radio is a trusted medium and customers identify themselves with particular stations in the same way they do with print brands. As such, radio sponsorship and promotion can be an extremely effective way for advertisers to ally with content, especially now that network syndication gives scale as well as relevance.
However, it is outside of the day-to-day content that I believe the radio brands have a chance to grow share and drive incremental investment. Radio has a huge opportunity here to break through the constraints of its medium. Global leads the way currently, with its Summertime and Jingle Bell Balls and Classic FM Live. There is a clear appetite for these events from the public and therefore from clients for brand involvement. These events are expensive and not without risk, but radio needs to back the strength of its brands. As an increasing number of advertisers move from badging content to co-creating it and delivering engagement through experience, the demand will grow. When the right media brand partners with the right advertiser, it is greater than the sum of its parts.
Of course, the number of participants in these events will be relatively small and, as such, amplification and scaling of sponsorship and promotions in general is vital. This isn't just about on-air mentions. Instead, radio media owners should look to work much more collaboratively with their counterparts from other media and distribution channels (especially social platforms). It's crucial that media owners stop thinking in silos as advertisers want their content to be consumed by as many of their target audience as possible. While this is a challenge to all media owners, it's especially relevant for a medium that punches below its weight in terms of revenue versus share of time spent.
The UK radio market has strong brands and a loyal audience, and is well-placed for the future. Continued innovation in the product, especially in digital audio and taking the brands "out of ear" and into the wider world, can only strengthen radio's position and attract increased revenue.
Phil Hall is the joint head of investment at MediaCom UK