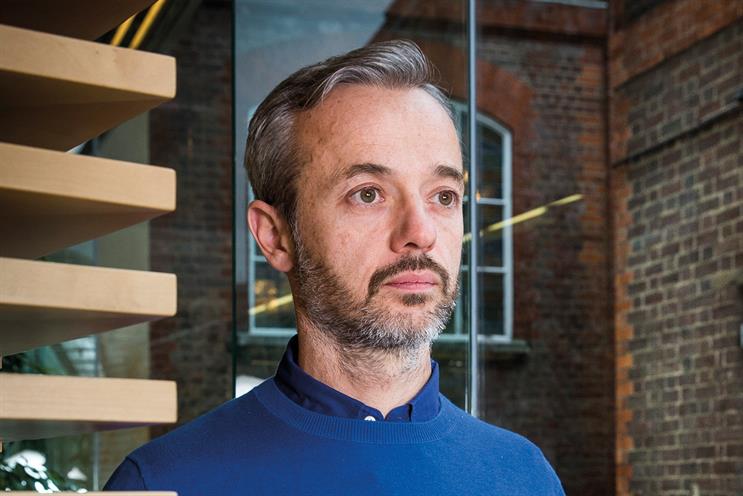 I really don't have a crystal ball, and I distrust those who pretend that they do. So I'm going to tell you what I hope will happen, what I fear will happen and what I think we should work hard to make happen in the year ahead.
My hopes are high for 2016. The quality of programmes we continue to put up on screens of all sizes in the UK is astonishing, and this quality is a result of advertiser and consumer funding and the intense competition between producers and broadcasters of content in the UK. The mix of the BBC, commercial broadcasters of different types, the independent production community and newcomers such as Amazon Prime and Netflix is producing engaging programmes that will continue to underpin TV's appeal to consumers and advertisers in 2016.
As the dynamics change within this mix, I hope advertisers will benefit from the financial constraints slowly being put on the BBC, with the 6 Nations and The Voice moving to ITV as a result (at least in part). Though, longer term, it serves no-one to have a hollowed-out BBC. From Britain's Got Talent to Game Of Thrones to Gogglebox, there are powerhouse programmes on all broadcasters that will serve advertisers and viewers through 2016, and the summer will see more home-nation participation in a major football tournament than we have seen in a long time. Perhaps we will see a record audience as England beat Wales in the Euro 2016 final? If you can hope, you can dream too.
I hope that automation, use of data and programmatic continue to make the business of TV trading easier and support new and different ad-vertising opportunities. I hope these developments find support from agencies, advertisers and TV stations. For any industry, it is crucial that new ways of being more productive are found over time and the automation built into many of the tech advances creeping into TV can provide this. New sources of data and programmatic will, I hope, continue to bring in new advertisers to TV and provide new ways for advertisers to use TV. Sky AdSmart is a good example of this, with about 70 per cent of advertisers using it being new to TV or to Sky, according to the broadcaster. But I also hope that we will see through the programmatic hype and develop the opportunities that really meet advertiser needs and shun those that are all hype, or worse.
I also hope that we can continue to evolve the measurement of TV through Barb and Project Dovetail and make best use of the new data and insights around viewing of TV, video-on-demand and other forms of video. TV needs to remain a stable medium traded on robust data but also needs to open up to new sources of data while still being able to distance itself from the discussions happening in some quarters about bots and viewability.
My final hope is that advertising revenues will continue to grow and support all of this. At Magna Global, we, like most others, are predicting revenue growth again in 2016. Growth in 2016 would mean seven straight years of uninterrupted growth in TV ad revenues, and we've not seen a run of that length in the past 20 years, while experience tells us that it can be difficult to see a downturn coming.
Alongside some high hopes, I have some low fears. Chief among them is the possible sell-off of Channel 4, and it's hard to see the current government consider but then reject that idea. Whatever your politics, Channel 4's not-for-profit model is part of the UK TV ecosystem. It is hard for anyone to believe that a broadcaster that currently reinvests profits in programmes and services would do anything other than spend less on programmes if it had to return a profit to shareholders. This would be bad news for advertisers, but neither the government nor the public will really care about that. It would also be bad for the "creative economy" that is often touted as one of British industry's success stories – which might worry the government more – and bad for viewers in the longer term. I fear a privatised Channel 4 could also make ITV a bigger target for acquisition and then we could end 2016 with our three "terrestrial" broadcasters all foreign-owned. Foreign interest in UK broadcasting is not, in itself, a bad thing – Viacom has been active in the UK for many years and its acquisition of Channel 5 has been a positive – but on that scale it is something we should be fearful of and guard against.
Inflation in TV pricing has been with us for a while now, and I do fear that it will become a bigger issue in 2016 and could threaten investment from advertisers into TV. For some young audiences on terrestrial channels, prices have risen 40 per cent or more over the past three years. Despite the great work Thinkbox does in demonstrating how TV pricing remains great value and TV adver-tising brilliantly effective, these are levels where some advertisers will raise questions over their investment into TV.
While much of the above remains beyond our individual control, there is much we can do to contribute to TV as a thriving and valuable advertising medium. We can start by not losing sight of the bigger picture. TV remains in rude health – while some quarters obsess over the viewing declines we are currently seeing, particularly among young audiences, there are still as many commercial impacts available to advertisers for those young audiences as there were ten years ago. We should continue to value and trust in Barb. Single-source measurement of TV viewing in all its forms would make all our lives easier, but it would be wrong to blame Barb for not having delivered such a solution yet. And worse still would be to lose sight of the huge role that Barb plays in helping our industry keep growing.
Finally, we should work to end the futile pitting of one medium against another: TV as we have always known it versus new forms of viewing online and on demand and the advertising that goes with it. In 2016, we should focus on how all forms of TV advertising can work together, guided by understanding how viewers increasingly and naturally consume many different forms of TV across an expanding number of devices and delivered via numerous platforms.
Richard Oliver is the managing director at Magna Global UK