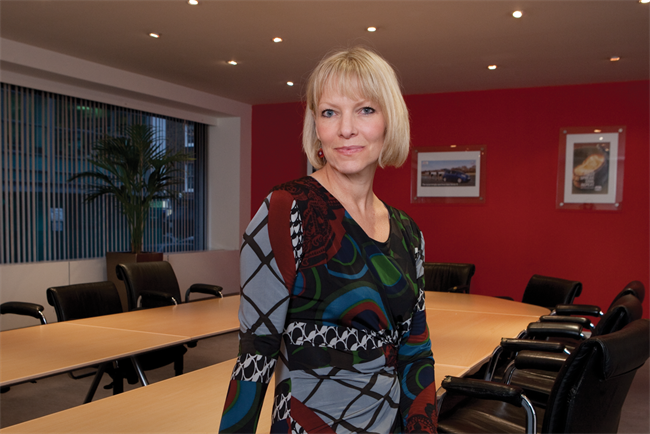 In Campaign last week, and online today, Clay implored the industry (and Campaign) to try harder to close the gender gap. Here three executives respond to her thoughts.
Leigh Thomas, the chief executive of Dare
I confess I've always found the "wimmin" thing intellectually challenging. I'm from that generation who have benefitted enormously from the hard work that went before us and who, as a result, have felt able to compete on an equal footing with men.
But there is clearly a gender issue. Still.
Lindsey's essay, and the IPA data is irrefutable. The recently released statistics from the UN Entity for Gender Equality is too (e.g. it will take 60 more years for women to reach parity in parliaments). And the reaction to Emma Watson's UN speech, "HeforShe", is telling.
The younger generation feel it strongly, and we cannot afford to be lazy on the subject.
I am a practical person, so if I were to set one feminist target for our industry in 2015, it would be this:
Fix the creative department.
(The statistics for concept teams and tech are particularly alarming, 23% and 17% female respectively).
Much like the issues of homosexuality in football, and the lack of female film directors, it is shaming that the creative department is male.
The perception, rightly or wrongly, is that you have to be "laddish", adversarial, always on, middle class and white to make it as a creative.
And as soon as the female creatives and developers need time out for children, the environment is even less conducive. And with the rare exception of wonder-women like Rosie Arnold, Kate Stanners and Laura Jordan-Bambach, we have few role models.
Creative departments have always been at the heart of agency culture. Get them right, and the whole industry will benefit.
Let's focus on that in 2015, ladies, and gents.
Men – get excited. Because Lindsey's action points mean a great year for you.
Men, you'll have more interesting, stimulating and insightful panel discussions when the panel is 50/50 male/female.
Men, your agency's creative reputation will grow and you'll win more awards with a diverse, gender-equal creative department generating more innovative work.
Men, you'll be happier working in a more empathetic values-based environment when your leadership team is gender-equal or more female than male.
Men, you'll be driven to greater heights by inspirational role models when you have more female role models achieving in different ways to men.
Men, you'll sell more of your clients' products and make more money when the women buying those products feel the brand really understands them because of the diverse team behind it.
Men, experience this future at the 3PercentConference on female creativity and leadership in London Friday 12 June where I'm the closing keynote. See you there.
Moray MacLennan, worldwide chief executive of M&C Saatchi
75 per cent – a figure I have plucked out of the air as to the narrowing of the gender gap over the past 50 years.
This initiative will contribute to the final 25 per cent disappearing – it's practical and will be effective if followed through with naming and shaming.
One quibble. The target for female representation should be 50 per cent not 40 per cent to reflect the end game.
A suggestion. Don't lean in, step forward and batter the door down.
A question. Point four. The problem is that many men don't want to prioritise their family responsibilities as much as women. Should we make them?